The good times roll all over New Orleans during Mardi Gras, when parades and parties take over the city streets. You're never far from the action during the Crescent City's most famous event, which runs in the weeks leading up to Fat Tuesday (while Fat Tuesday is always in February or March, the exact date is moveable from year to year. In 2023, Fat Tuesday is February 21). But what if you want to check out some of the more cultural and historical aspects of Mardi Gras during the carnival? Or you just want a break from chasing beads and booze?
Good news: New Orleans has plenty of places for cultural exploration, too. You can learn all about the heritage of Mardi Gras in New Orleans, and discover how it grew into the epic, unique festival that it is today.
A very brief introduction: Mardi Gras has a somewhat fuzzy history in New Orleans, though society balls were held as early as the 1740s, and masked street parades were happening in the 1830s. The first social krewes popped up in the 1850s. Parade throws? That party started in the 1870s and remains just as popular today. To get deeper into all things Mardi Gras, read on (and don't forget to check out our guide to celebrating Mardi Gras in New Orleans like a local).
Places to Go
Mardi Gras World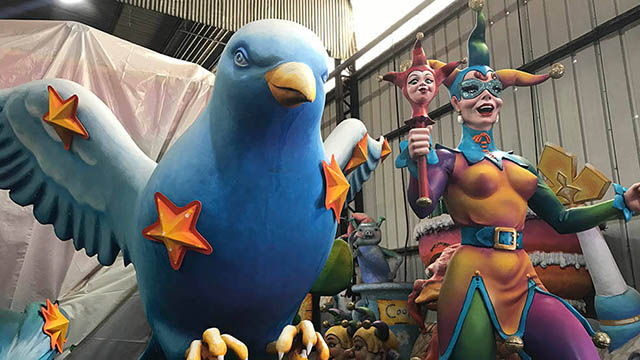 Want to see where the float-making magic happens? Book it to Mardi Gras World, the massive riverside warehouse stuffed to the gills with elaborate parade floats, installations, sculptures, and so much more. Giant dragons with flashing eyes? Check. Larger-than-life kings and jesters, decked in purple and gold? Of course. Aladdin? Buzz Lightyear? Queen Elizabeth? KISS? And then some. Part Mardi Gras museum, part makerspace where today's social krewes build their parade floats, Mardi Gras world is a unique repository of NOLA art.
Backstreet Cultural Museum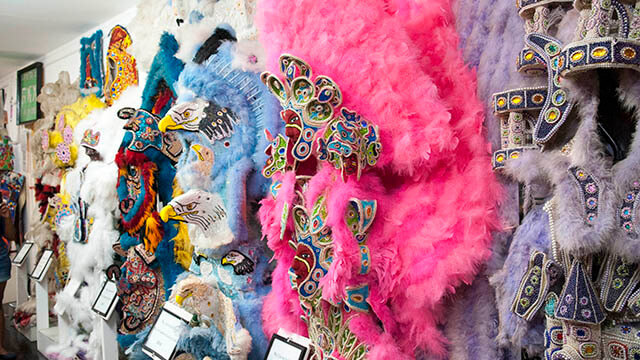 Intimate in size, the Backstreet Cultural Museum packs a powerful punch. It tells the story of Mardi Gras Indians, the social groups formed during segregation when African Americans were banned from krewes in New Orleans. Undeterred, they created their own celebration, tribes, and signature outfits: elaborate, hand-sewn suits influenced by Native American ceremonial-style garb featuring headdresses filled with beads, feathers, sequins, and silks. The Mardi Gras Indians created the city's famous call-and-response musical style and second line street parade customs, too. Reopened in a new Treme location, Backstreet showcases historical outfits, artifacts, and individuals who built and carried these traditions to this day.
New Orleans Historic Voodoo Museum
A kitschy, funky place in the French Quarter with a ton of info about voodoo, black magic, and the world of the occult, the New Orleans Historic Voodoo Museum has a bunch of content related to Mardi Gras. Keep an eye out for the vintage Mardi Gras mischief dolls and elaborate masks, traditionally used so wearers could more freely mingle in different parts of society without being identified.
The Presbytère
Inside the elegant Presbytère building, Mardi Gras: It's Carnival Time in Louisiana is a permanent exhibit detailing the history and rituals of the state's signature festival. Here you'll see historical costumes, floats, throws, and signage, and learn about the many ways Mardi Gras has long been a part of Louisiana life. Don't miss the collection of Mardi Gras record albums and street music.
Mardi Gras Museum of Costumes & Culture
The outfits take center stage at the Mardi Gras Museum of Costumes & Culture, the personal collection of local performer Carl Mack, a.k.a. the Xylophone Man. He's opened his wardrobe collection to all who want to see a trove of Mardi Gras outfits in varying styles, from Cajun Mardi Gras ensembles to pageant gowns of famed Mardi Gras kings and queens.
Things to Do
Eat a King Cake
Yes, there's a little plastic baby hidden somewhere deep inside a king cake. And if it's in your slice? Lucky you! Tradition says you'll be due prosperity and good fortune in the year ahead — or at least, you'll have to buy the next cake. King cake babies date back to Roman times (it was a fava bean back then) and came to symbolize baby Jesus in the Christian heritage. Today eating king cake is a Mardi Gras rite of passage. Ready to try your luck? Try Gambino's or Dong Phuong.
Take a Cooking Class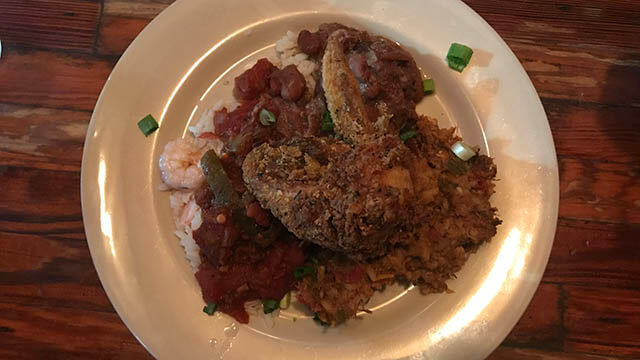 Want to stretch your palate past dessert, and maybe your culinary skills, too? Head to the New Orleans School of Cooking for an open demonstration, or a hands-on class. You can create all sorts of scrumptious courses spanning the world of New Orleans cuisine (chicken gumbo and BBQ shrimp and grits, anyone?) Menus feature tons of dishes you can eat during Mardi Gras or any time of the year in New Orleans.
Tune in to the OZ
All the sounds of New Orleans are spun at WWOZ, the listener-supported, volunteer-programmed community radio station broadcasting out of the heart of the city. Jazz, funk, blues, zydeco, soul, Latin, country, bluegrass, R&B: you'll hear it all on the OZ. You can listen to terrestrial radio when in town on 90.7, or stream it online around the world at wwoz.org.
Dress the Part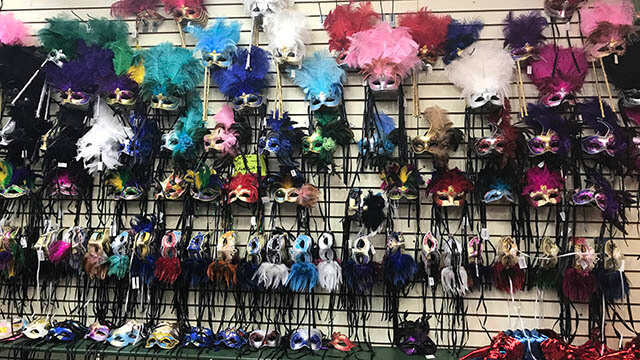 Personalize your Mardi Gras persona with a costume or mask to call your own. Masks are a key part of the cultural fabric of carnival season, and shops like Maskarade and the Mask Gallery offer plenty of choices. If you want to go all in on the outfit, head to Southern Costume Company to get decked out for that ball, parade, or party.
Booked at HI New Orleans Hostel? Staffers can offer plenty of advice on Mardi Gras activities and events to jump on during your stay, too.