Updated May 2023
When visiting a city like New Orleans, it's easy to get caught up hitting popular tourist attractions and famous landmarks. After all, there are so many to take in! But beyond the French Quarter, New Orleans has a vast network of neighborhoods where the locals live and play. One of its most charming, Mid-City, is often overlooked by visitors. But venture out to this neighborhood, just a short trip from HI New Orleans hostel, and you'll discover a thriving hub of art, food, music, and outdoor adventures right in the heart of the city. Check out this itinerary for an unforgettable day in off-the-beaten-path New Orleans.
Morning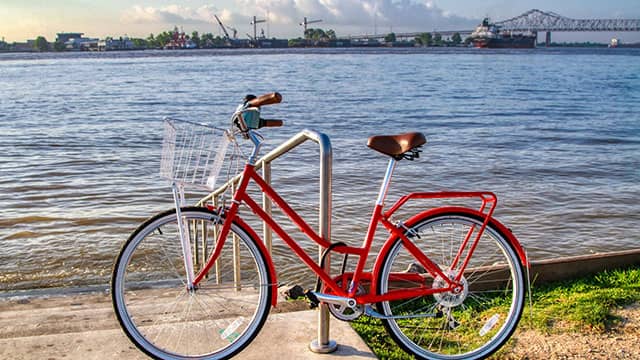 Rent a bicycle for the day at one of several shops near HI New Orleans hostel and you'll have everything you need to get around for the day. Just a few blocks northeast of the hostel, hop on the Lafitte Greenway, a former railroad site that was turned into a traffic-free, plant-filled zone for pedestrians and cyclists in 2015. Stick to the greenway for a flat and easy ride all the way to Mid-City. Or, a few more blocks northeast of the greenway, take a ride up Esplanade Avenue. The tree-lined street is chock full of beautiful historic homes and crosses over the Bayou St. John before dropping you off right at the entrance to City Park.
Built in 1854, City Park is one of the oldest urban parks in the country. This 1300-acre green space is home to endless trees and grass perfect for picnicking and lounging. Need a morning pick-me-up? Grab some beignets at the park's outpost of the legendary Cafe du Monde, set inside the park not far from the Esplanade Avenue entrance.
Afternoon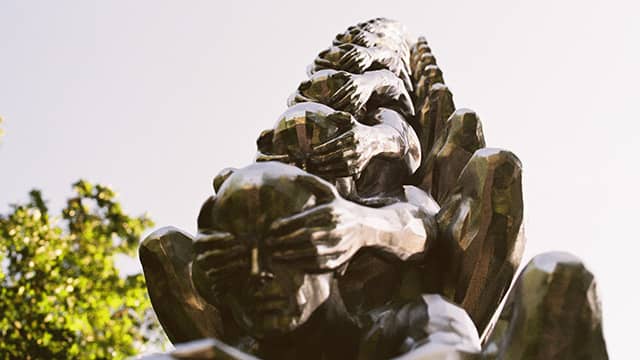 Just a bit further inside the park you'll find the New Orleans Museum of Art, packed with almost 40,000 pieces of American, French, Japanese, and African fine art. Adjacent to the museum is the knock-out Sydney and Walda Besthoff Sculpture Garden, where you can meander among sculpture installations, huge live oak trees, and reflecting pools without paying a dime.
For lunch, grab a classic po' boy sandwich from the century-old Parkway Tavern, just south of City Park near the southern end of the Bayou St. John. A waterway that eventually flows into Lake Pontchartrain, the Bayou offers plenty of low-key outdoor adventures. Stroll along its banks for glimpses of egrets, alligators, and other local fauna, or rent a kayak from a local outfitter and go for a gentle four-mile paddle.
If the New Orleans heat is getting to you, take a break from the outdoor activities and head instead to the Pitot House. The only Creole Colonial-style house on the bayou that's open to visitors, this place was once home to the first mayor of New Orleans. Today it's a museum dedicated to telling the story of life along the bayou since the first days of settlement.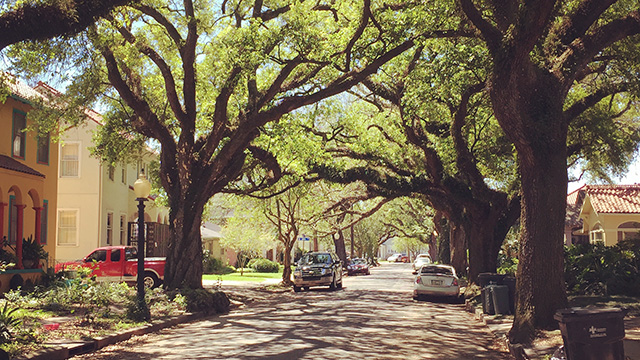 Evening
Mid-City is a true neighborhood, and the nightlife here is geared toward its full-time residents. That means you'll find lots of authentic, local alternatives to the wild parties of Bourbon Street. To dine and drink as the locals do, try Bayou Beer Garden, whose sprawling outdoor patio, extensive burger menu, and a huge list of beers has made it a favorite local hangout. For something a bit more mellow, there's the adjacent Bayou Wine Garden. With lots of indoor and outdoor seating, dozens of affordable wines on tap, and an easy menu of gourmet comfort food, it's the perfect place to unwind.
If you've got more energy and are ready to dance the night away, stop by Chickie Wah Wah, where your cover charge goes directly to support the local musicians on stage nearly every night. Or head to Rock n' Bowl, where you can knock over pins to the sounds of live music every night of the week.