Updated May 2023
There's something magical about lighthouses. They're cool to look at and feel safe because of the work they do, and of course it doesn't hurt that they usually happen to be in beautiful surroundings. With so much coastal land, the U.S. has plenty of picture-perfect lighthouses that are definitely worth traveling to. In fact, a few of our favorite hostels are close to a beautiful beacon, and there are even two locations where you can sleep right beside them!
Pigeon Point Lighthouse, California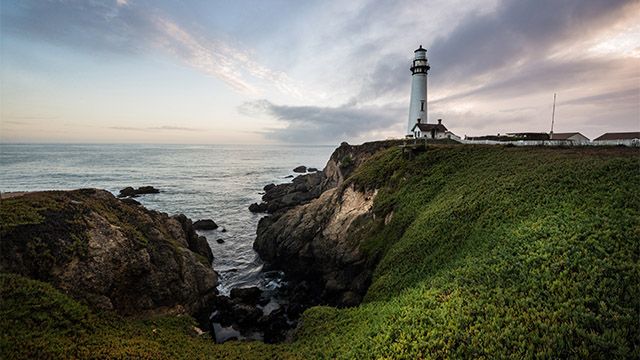 Sitting pretty on a bluff about 50 miles from San Francisco, Pigeon Point Lighthouse is one of the tallest on the West Coast (tied with Point Arena Lighthouse in Mendocino, a couple hundred miles north), and is also a designated California Historical Landmark. For the folks who travel near and far to see it, it's an excellent place to take a good photo, and many stay the night at HI Pigeon Point Lighthouse hostel to get images of the night skies. The hostel limits its artificial outdoor lighting, so it's perfect for stargazing.
Point Montara Lighthouse, California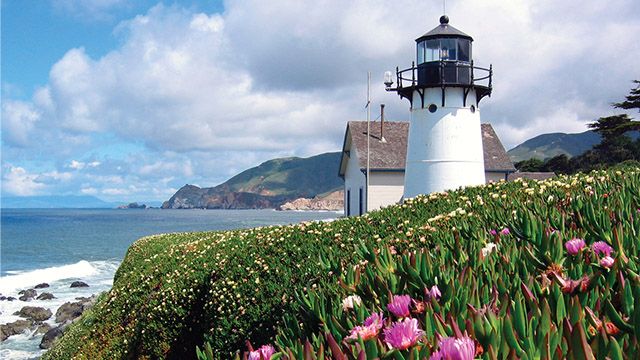 The coolest thing about this little lighthouse is that it's the only one in the country known to have shone on both coasts. Many years ago, Point Montara Lighthouse was on the east coast and somehow, it got moved all the way across the country to its current perch overlooking the Pacific. Today it's a sweet spot to stop on your way down the California coast, and it's worth an overnight stay HI Point Montara Lighthouse hostel so you can explore the beaches and cute coastal towns nearby.
Point Reyes Lighthouse, California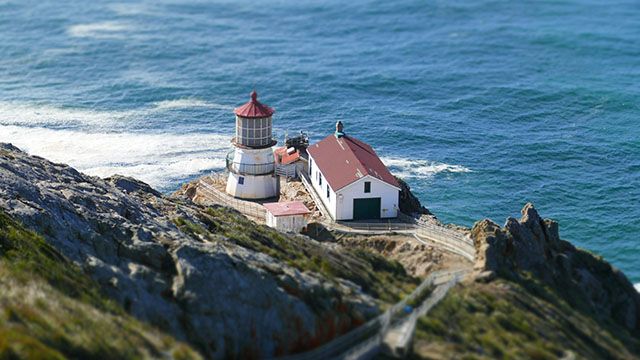 There are so many wonderful things to explore within the Point Reyes National Seashore, including this little lighthouse at the end of a long set of steps. On a clear day, you can see for miles out into the glassy sea, making this an excellent place to catch the annual gray whale migration. Stay at HI Point Reyes hostel, the only non-camping accommodation within the park, and take the scenic drive to the lighthouse within this gorgeous coastal wonderland.
Hyannis Harbor Light, MA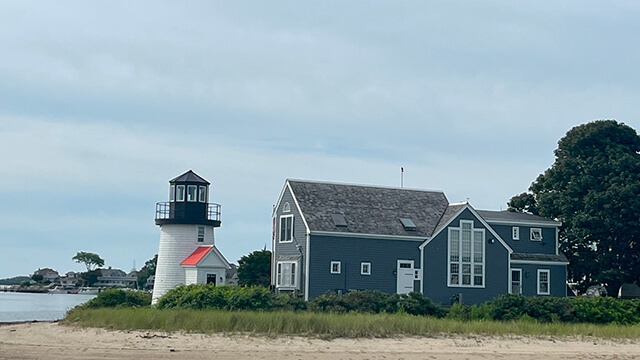 Though it's located just a few minutes from HI Hyannis hostel, Hyannis Harbor Light (also known as Lewis Bay Lighthouse) is best viewed by ferry. The mid-19th-century lighthouse is no longer in service and is now privately owned, so it's not open for public visits. But you'll get a great view of the lighthouse from the ferries to Martha's Vineyard and Nantucket that leave from Hyannis Harbor.
Highland Lighthouse, MA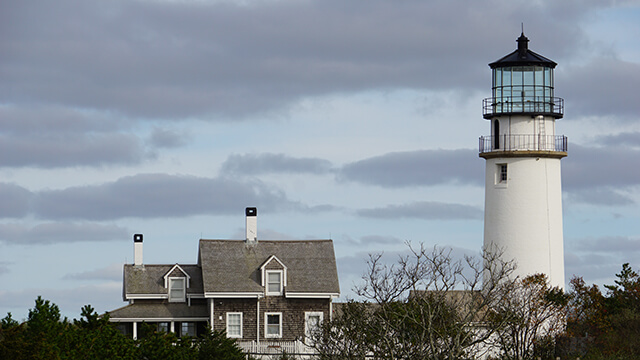 Highland Lighthouse is just a 10-minute drive from HI Truro hostel on outer Cape Cod. The original wooden lighthouse on this site was established in 1797 after being commissioned by none other than George Washington; in its place today visitors will find a brick lighthouse from 1857. The lighthouse is open to visitors seasonally beginning in May.
While you're staying at HI Truro, you'll also be a quick drive from the Nauset Lighthouse (14 miles south) and the Race Point Lighthouse (15 miles north).
Edgartown Harbor Light, MA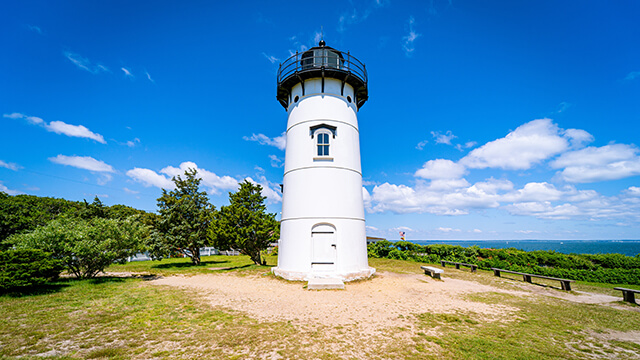 A conical, cast-iron lighthouse, the beacon that currently watches over Edgartown Harbor on Martha's Vineyard was originally stationed in Ipswich on Massachusetts's mainland. The 1875 structure was moved and reassembled here on Martha's Vineyard in 1939. It's easy to visit from HI Martha's Vineyard hostel: just hop on the #6 bus right outside the hostel's door.