Updated May 2023
Los Angeles is full of legendary sights and experiences, but unfortunately, it's almost equally well known for its traffic. Luckily for visitors and locals alike, the city's newest light rail train route, known as the Expo Line, connects beach-side Santa Monica to Downtown LA in just 45 minutes and costs just $1.75 to ride. It's the perfect solution for anyone who wants to stay at the beach but still have access to Downtown LA without sitting in endless traffic.
Even better, the train route opens up tons of LA neighborhoods to car-less visitors who wouldn't normally have easy access. Between the train's last station, located just a few blocks from HI Los Angeles Santa Monica hostel, and its first stop in Downtown LA, there are endless neighborhoods where travelers can hop off and live like locals. From West to East, here are a few of our favorite stops for local food, art, and photo ops if you're taking public transportation from Santa Monica to Downtown LA.
1. Downtown Santa Monica
The westernmost stop on the Expo Line, this one's a no-brainer for sunbathers, surfers, shoppers, and adrenaline junkies. It's within easy walking distance of the beach, the amusement park rides of the Santa Monica Pier, and, of course, HI Los Angeles Santa Monica hostel.
2. 26th Street/Bergamot
Hop off two stops later to explore Bergamot Station, a world-renowned complex of art galleries on the east end of Santa Monica.
3. Expo/Sepulveda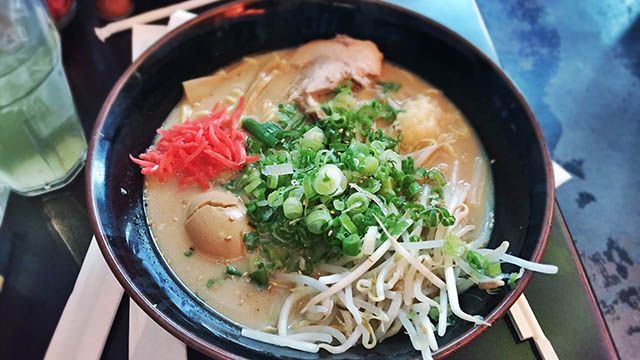 This is the stop for anyone craving delicious food from all corners of Asia. From the station, walk about 10 minutes to where Sawtelle Blvd. meets W. Olympic Blvd., then head north. On Sawtelle between Olympic and La Grange there are tons of restaurants, with an emphasis on Japanese and Korean food. Other musts along the two-block corridor include Honeymee for frozen desserts, and Giant Robot for pop-culture souvenirs with Japanese inspiration.
4. Culver City
Culver City boasts a pretty pedestrian mall full of cute shops and restaurants. About a 25-minute walk (or 10-minute drive) from the light rail station, you can take a movie studio back lot tour at Sony Studios (be sure to reserve your tickets online in advance).
5. Expo Park/USC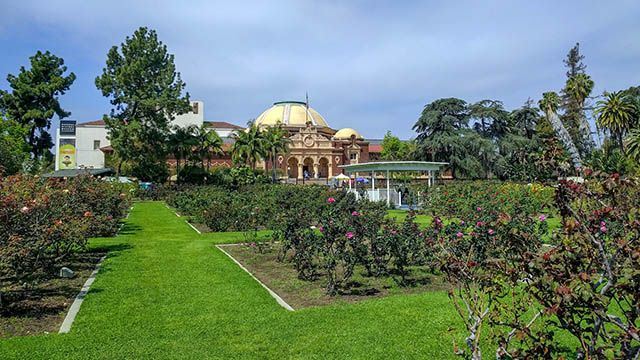 A bit further down the Expo Line, get off at the Expo Park/USC stop to explore Exposition Park, which is home to a lovely rose garden as well as a natural history museum, a science center, and the California African American museum. Just across Exposition Boulevard, explore the beautiful campus of the University of Southern California or pop into its free Fisher Museum of Art.
6. Pico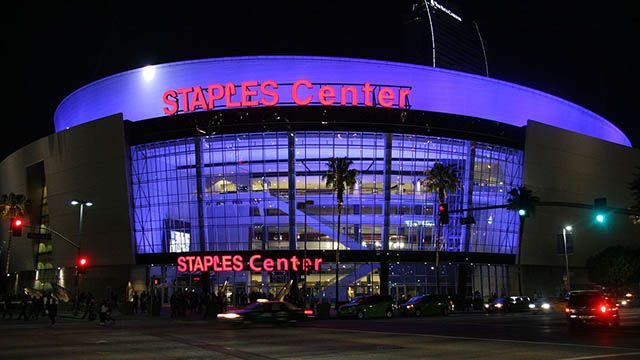 Jump off at this station if you're catching a basketball game or concert at Crypto.com Arena (formerly known as the Staples Center). This is also the stop for LA Live, a complex full of music venues, restaurants, and nightclubs surrounding the arena.
7. 7th Street/Metro Center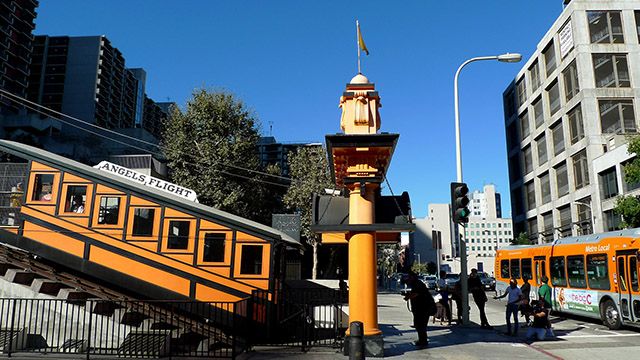 The last stop on the Expo Line is Downtown LA, and there's so much to do here! Walk to the very Instagrammable Walt Disney Concert Hall, Last Book Store, or Angel's Flight Railway; go shopping at FIGat7th (an oh-so-SoCal outdoor shopping mall) or the Grand Central Market (an enormous food emporium); sunbathe at Grand Park; or spend an afternoon taking in the art at the Broad.