Travel and volunteering: the two can go together better than you might think! Whether you're taking a "voluntourism" trip organized around a specific activity or nonprofit, or you'd just like to get more involved in the communities where your own travels take you, there's no shortage of rewarding travel volunteer opportunities out there. Sometimes, you just need a little help knowing where to look.
That's why we've asked for some tips from HI USA's Director of Volunteer Services, Kassi Oliver. Kassi's been working with HI USA volunteers for over a decade, so she knows a thing or two about the benefits of combining volunteering with travel. From how to identify travel volunteer opportunities, to how to make volunteer travel more affordable, Kassi answers our questions about volunteering while traveling in this Q&A.
HI USA: We all know volunteering close to home can make a big impact on your local community. But what are some of the benefits of volunteering outside of your own community?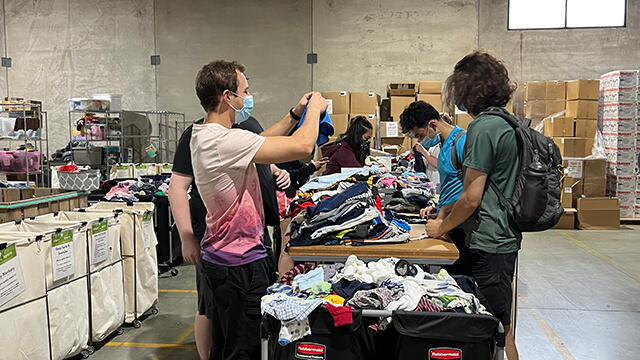 Kassi Oliver: Volunteering outside your own community is a great way to learn more about that community and the challenges and issues they face. For example, traveling to San Francisco and learning about homelessness in the city might teach someone about the importance of mental health services and affordable housing. A person could take this information back home and maybe it would impact the organizations they support locally, what they support when it comes time to vote, how they talk about homelessness, and how they treat people who are experiencing homelessness. When you volunteer you also meet with local community members, whether they are employees of the nonprofit you're helping out or the clients they serve. This gives you the opportunity to learn new things, hear new stories and possibly have your worldviews challenged and/or enhanced.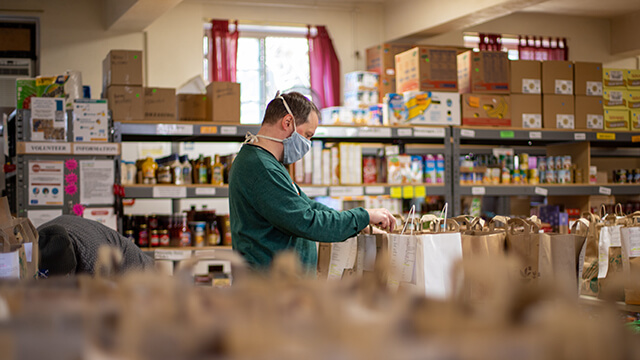 HI USA: If you're already traveling to a new place, you're often already on a pretty tight schedule. Can you still make an impact even if you've only got a few hours to spare?
KO: While there are plenty of "voluntourism" options out there that will help you plan travel around an ongoing volunteer opportunity, there are also more opportunities than you might think to take on casual volunteer opportunities in a place you're already visiting.
Depending on the organization and the task, volunteer shifts generally last two to four hours, so keep that in mind when you are scheduling your service during your trip. Are you going to change the world in two to four hours? Well, no, but you will serve a need or fill a gap during those few hours. You may meet someone new and have an interesting conversation. You may inspire someone with your own story of travel and service. You may decide you want to do this type of service when you get back home. The point is, you never know the impact you will make on others, or the impact that will be made on you. So, why not be open to it?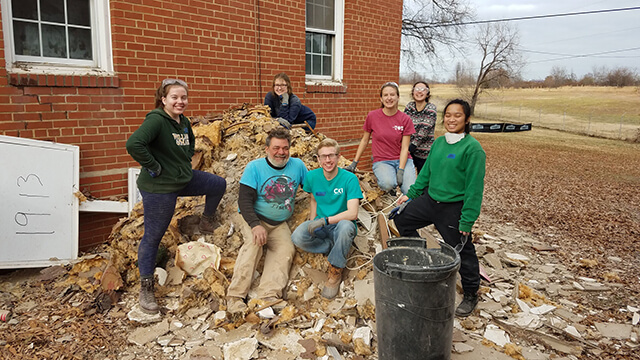 HI USA: Do you have any tips for finding travel volunteer opportunities?
KO: My go-to is VolunteerMatch.org. They are the number-one volunteer search engine in the U.S. You can filter your search for group projects if that is what you need, and can search by various causes. If you are traveling, look for more of a one-off volunteer project, as you need to find something that doesn't require a lot of onboarding and training. For example, trying to tutor or mentor kids is probably not going to work out because that requires background checks, a lot of training, and a time commitment. Instead, try finding an opportunity that doesn't require as much training or commitment, such as clean-up projects at the local beach or park, food sorting at a pantry or food bank, food prepping or serving at a homeless shelter, or donation sorting at a nonprofit thrift store. Within those opportunities, hopefully you'll have an opportunity to learn more about the bigger issues causing the need for these volunteer projects. If not, then don't hesitate to ask the volunteer coordinator or the staff member you are working with questions so you can learn more and be better able to talk about the issues the organization is working on.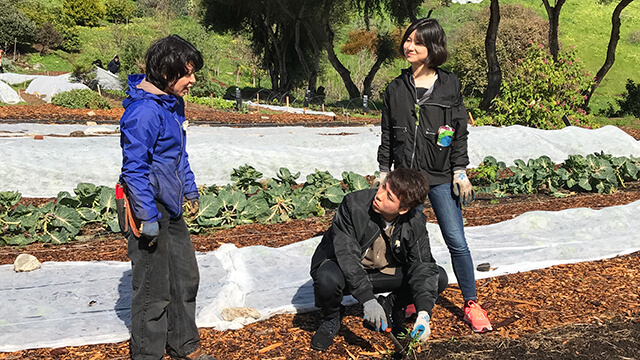 HI USA: Traveling for ongoing volunteer work sounds amazing, but it also sounds expensive. Any tips for making volunteer trips more affordable and accessible?
KO: Yes! Check into our Great Hostel Give Back program, where we give groups of 6 to 30 free hostel overnights in return for community service. This program runs each January and February and includes some of our amazing hostel locations in Boston, Chicago, New York, San Diego, San Francisco, and Santa Monica!
In addition, HI USA also has an international travel scholarship for individuals going abroad for an educational or volunteer-related project.
Hostelling in general is also a great way to make a trip more affordable. Generally, an overnight at a hostel is much more cost-friendly than a hotel. A lot of times, staying in a hostel enables you to take a longer trip because you're not spending as much on lodging. And not only are you saving money, but you're meeting people from around the world and making new friends who you can share your service experience with.
HI USA: Do you have any recommendations for finding volunteer projects back at home?
KO: Examine your volunteer experience while traveling, and if it was something you enjoyed and that felt meaningful for you, try it at home. You can use VolunteerMatch.org to find a similar organization at home and begin volunteering on a regular basis. Let the volunteer coordinator know what your availability is, and hopefully they can work with you. Can't do every week? See if you can do every other week or once a month.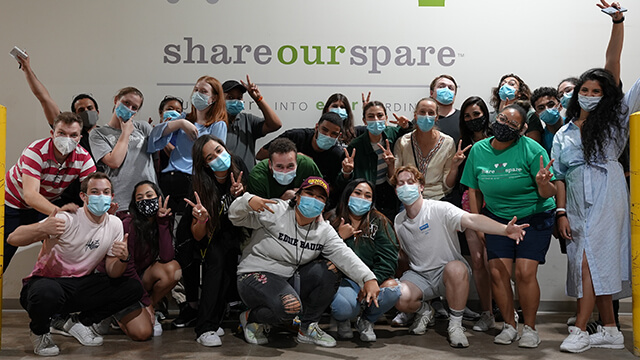 HI USA: Can I post my volunteer activities on social media?
KO: If you feel the need to share your service experience while traveling or at home, there are a few basic rules to follow. The biggest rule is not to post photos of people being served by the organization. If the organization itself takes photos and posts to their channels, that is their thing. But it's not OK for volunteers to do.
A better way to talk about your experience, and the organization you're volunteering with, is to take photos of the outside of the building or a selfie with the logo, etc. Those are OK to post. Add a comment, in your own words, about what the organization does and why you support them, and tag them in your post to help spread the word. Maybe you will inspire a friend or follower to try out volunteerism, and that is never a bad thing!