Updated May 2023
It makes sense that a city as hilly as San Francisco would have a bunch of staircases to make it a little easier on the calves of anyone walking around town. But since this is also a pretty quirky place, you're going to find some stairways that are a little more interesting than average. And tackling them on is one of our favorite outdoor activities in San Francisco. Whether you're looking for an urban hike in SF, or just want something a little off the beaten path while you're in town, check out these six sweet, kind-of-secret staircases.
1. 16th Avenue tiled steps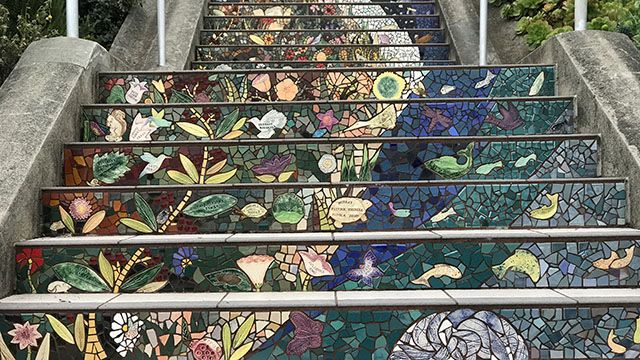 These are some of the most famous steps in San Francisco, so they're not so secret, but they're still worth a visit if you're a fan of intricate mosaics (and awesome Instagram photos). The 163-step staircase has a sea-to-stars theme, and each bright tile was laid down by people in the neighborhood who collaborated to beautify Golden Gate Heights. You can get to the 16th Avenue steps from HI San Francisco Downtown hostel by taking the N Muni train from Powell Street to the Judah St./16th Ave. stop, then walking a few blocks north on 16th Ave. to Moraga St.
2. Hidden Garden steps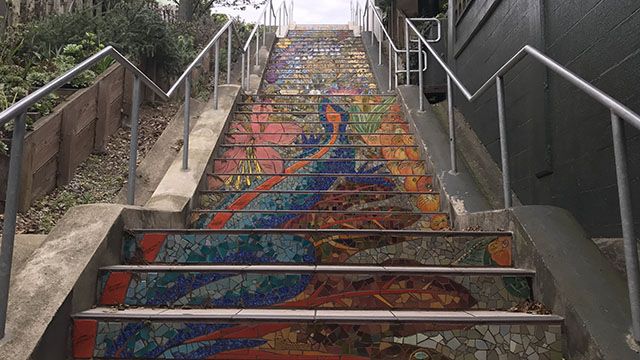 While you're in the neighborhood, check out the Hidden Garden Steps, a slightly less foot-trafficked set of mosaic steps where 16th Ave. meets Kirkham St. Decorated with rainbow-colored flowers, plants, dragonflies, and butterflies, the staircase is broken up into several smaller sets, each with its own larger image.
3. Lincoln Park steps
Though not as high or as old as San Francisco's other mosaic-decorated staircases, the Lincoln Park Steps are still a colorful, joyful addition to any stairs of San Francisco expedition. The steps are tucked away on the edge of Land's End where the park and golf course begin, and together the tiles make a sweet psychedelic image of an art deco flower in bright oranges and reds. Once you've snapped your pics at the steps, it's an easy wander down to the beach.
4. Filbert steps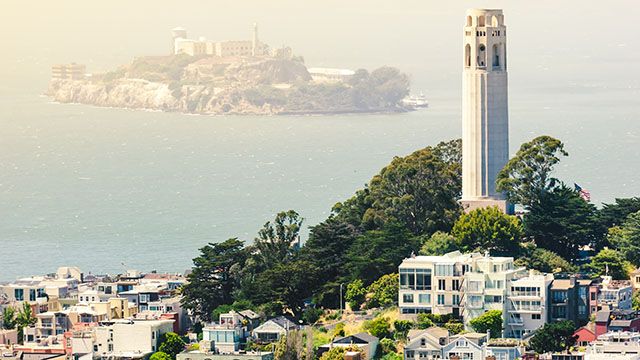 The best way to get to Coit Tower is definitely by making the trek up the steep and winding Filbert Steps, which start at Sansome Street and take climbers past beautiful gardens and art deco buildings. The staircase is divided into three sections, the first cutting through a cliff and making for a pretty steep climb, so feel free to stop for a breather along the way and take in the great views of the SF Bay. The Filbert Steps are easiest to get to from HI San Francisco Fisherman's Wharf hostel.
5. Baker Street steps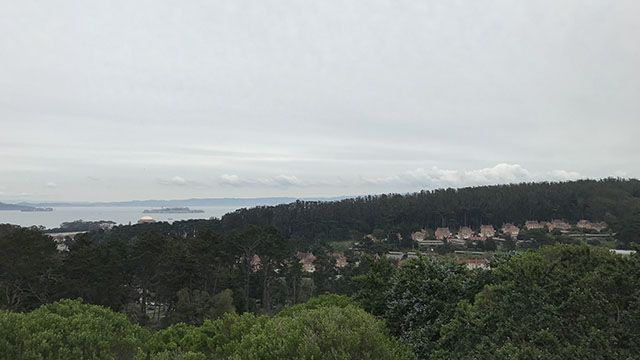 This set of stairs is probably the most secret on our list, because most people who come to this area take the Lyon Street Steps for stunning views of the Palace of Fine Arts. The Baker Street Steps offer a slightly better view because you see more of the lagoon in front of the Palace of Fine Arts, and the overgrown foliage growing alongside makes you feel like you're on a wild adventure. These steps are also steep, so they can count as your exercise for the day. The Baker Street Steps are about a half hour's walk from HI SF Fisherman's Wharf.
6. Crissy Field stairs to the Golden Gate Bridge
While everyone else is following Crissy Field's main path for views of the Golden Gate Bridge, why not duck onto the Battery East Trail and take the staircase located just past the Warming Hut? The short climb will take you right to San Francisco's iconic bridge, offering some beautiful and unusual shots along the way. This is an especially fun route to take if you've been to the bridge before and are looking for a cool, secret shortcut to make the experience new again. Take the #28 bus from Van Ness near HI SF Fisherman's Wharf to the Golden Gate Bridge parking lot and walk to the Warming Hut.