If you've made it all summer without a travel plan, fear not: the arrival of autumn doesn't mean it's too late to get out there and explore a new city. In fact, there are some travel destinations where summer procrastination pays off, and at the top of that list you'll find Boston, Massachusetts. Though it's one of the oldest cities in the United States, Boston's got plenty of surprises up its sleeve for fall visitors, from a sudden influx of students to the best weather of the year. Here are four reasons why we think you should make a trip to HI Boston hostel this fall.
1. School's back in session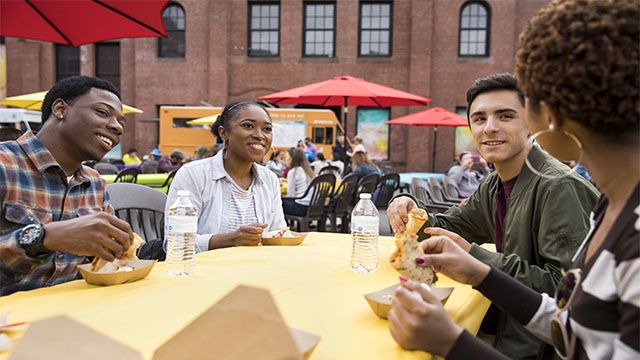 The Boston area is home over 50 colleges and universities, and together they add over 150,000 people to the city's population. Once summer break ends, usually around the beginning of September, those students pour back into Boston from their hometowns all over the country and the world. And while they're all in town to study, they're also looking to reconnect with school friends and visit all the spots in Boston they've been missing all summer. That means the city's parks, restaurants, and bars are bursting with energy come autumn. Take advantage of the atmosphere by hitting the town and meeting some locals!
2. The weather's great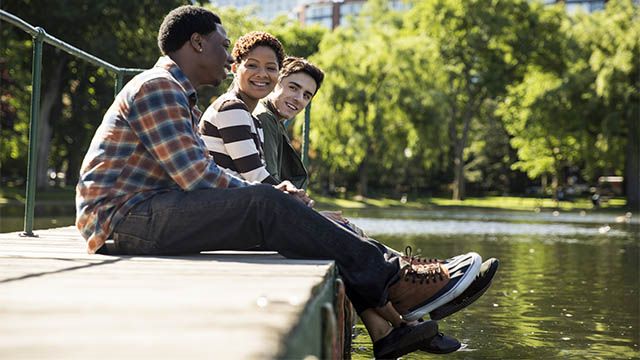 Anyone who's spent four full seasons in Boston can tell you: there are only two times of year when the weather's actually nice. If you guessed summer is one of them, think again: June, July, and August are known to locals for their oppressive heat and soupy humidity. But fall? Fall is the season Bostonians dream about while they're huddled around their air conditioning units all August. Head to Beantown in the autumn and you're in for sweater weather, with mild, sunny days and occasional crisp breezes. When it's warm, soak up the season's last rays of sunshine on the banks of the Charles River or on the lawn at America's oldest city park, Boston Common. When a chilly breeze comes through, walk over to Faneuil Hall for a bowl of warming clam chowdah.
3. The autumn leaves are out
This region of the country, known as New England, is famous for its spectacular autumn colors. Seemingly out of nowhere, once fall hits, the trees go flame-red and yellow and orange. It's such an iconic sight that tourists and locals alike will often drive to neighboring states like Connecticut and New Hampshire to take in the views and snap the pics, but you don't actually have to leave town to get some pretty epic autumn Instagrams. Just take a stroll through the Boston Public Garden, the first public botanic garden in the country, and you'll be surrounded by elm trees in dazzling, fiery colors. To make a full afternoon of it, hop a ride on the Garden's iconic swan boats, take a selfie with the classic Make Way for Ducklings sculpture, and enjoy a peaceful sit on a bench overlooking the lagoon (you may recognize the setting from the movie Good Will Hunting).
4. It's sports season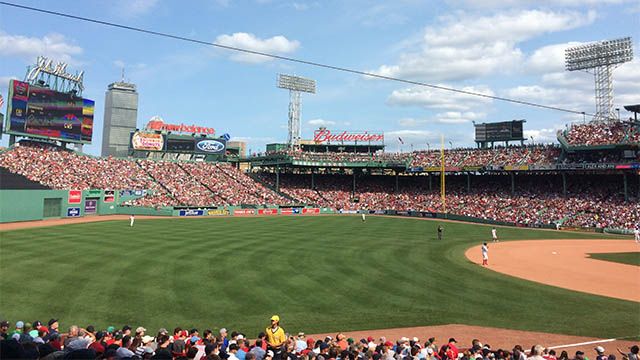 Boston is, indisputably, a baseball town, and the city's beloved Red Sox play right in the middle of it. By the time fall comes around, American baseball season is drawing to its close. But there are still games to see in September for those hoping to take in a game at legendary Fenway Park. And if the team makes the play-offs while you're in town, you can expect a party everywhere you turn. If you can't get tickets to Fenway, do the next best thing and grab a pint at the Cask n' Flagon. Located just across the street from the ball park, this pub is where everyone who couldn't get in to the stadium goes to watch the game on live TV and toast each run by the home team, and you can bet you'll meet some of the city's most colorful locals there.
To experience one of Boston's more low-key spectator sports, check out the Head of the Charles Regatta, which takes place the third weekend of October every year. Top rowing teams from around the world compete against each other to make their way up the beautiful Charles River faster than their opponents, while crowds gather on the Esplanade (the park along the river's banks) to cheer them on. It's a classic Boston experience, and it's free to attend.