Updated May 2023
Each year, tourists from all over the world descend on Boston to take in the city's historical and cultural sights. Most head straight to the Freedom Trail — not that there's anything wrong with that — but there's so much to see and do in Boston beyond that two-mile brick path. Here are nine ways to experience off-the-beaten-path Boston.
1. Take a hike on Spectacle Island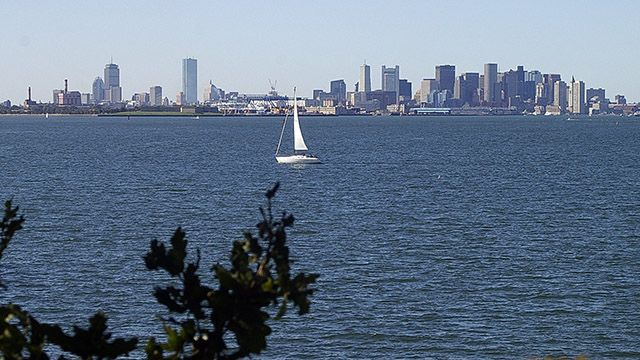 If it's a sunny summer day, hop on the Boston Harbor Islands ferry for a quick ride to Spectacle Island. Once the dumping ground for dirt from the city's "Big Dig" highway project, the 105-acre island now sports one of the Harbor Islands' only sand beaches. There also are five miles of hiking trails, which lead to the top of the highest point in the Harbor.
2. Enjoy free entertainment at Boston Harbor Hotel
If you're traveling on a budget, head to the Boston Harbor Hotel, where you'll find free outdoor entertainment all summer long. Bands perform from 6 to 10 p.m. on Tuesday, Wednesday, and Thursday nights on a floating stage right on Boston Harbor. Then on Friday nights, you can watch popular movies like "Breakfast at Tiffany's" and "Splash" after the sun goes down.
3. Stand in the middle of the Mapparium
To see one of Boston's quirkiest attractions, head to The Mary Baker Eddy Library in the Christian Science Center. The Mapparium is a 3-D, three-story globe that was constructed from brightly colored stained glass panels in 1935. A 30-foot glass walkway runs through the center of the globe, and from there you can gaze up to see how our world looked in the 1930s and have some fun with the globe's amazing acoustics.
4. Grab a bite at Boston Public Market
You don't need to leave the city to find farm-fresh food. At Boston Public Market, which sits above the Haymarket T stop, you'll find 40 vendors selling everything from homemade pasta, to local honey, to Mexican-style chocolate, to a wide variety of in-season fruits and vegetables. There also are several popular eateries on site including Bon Me and Bon Appetit Creperie.
5. Browse for used books at Brattle Book Shop
Independent bookstores are hard to find these days, let alone ones that have been in business for nearly 200 years. Located on a small side street in Downtown Crossing, Brattle Book Shop is one of the largest and oldest used book stores in the U.S. The three-story shop is packed with treasures — the third floor is devoted to rare and antiquarian books — and there's an outdoor lot where prices start at $1.
6. Paddle along the Charles River
Out on the Charles River is where you'll find some of the best views of the Boston skyline -as well as of Cambridge on the other side. At Community Boating, which is located just a short walk along the Esplanade from the MGH T stop, you can rent single and double kayaks, as well as stand-up paddleboards, and spend a few leisurely hours paddling around.
7. Enjoy creative brews at Trillium Brewery
Boston is a city that likes its beer. Of course, Sam Adams is the biggest name in town, but several notable craft breweries have popped up in the city over the past few years. Oneof the most popular is Trillium Brewery, which recently expanded from a tiny carry-out store to a massive three-story restaurant and brewery in Fort Point Channel.
8. Eat dim sum in Chinatown
Boston's Chinatown -home to HI Boston -is the third-largest in the U.S. (and the only remaining Chinatown in New England.) It's definitely worth taking a stroll through its narrow streets and stopping to try some authentic dim sum. There are dozens of restaurants to choose from, but a few local favorites include China Pearl and Winsor Dim Sum Cafe.
9. Visit Arnold Arboretum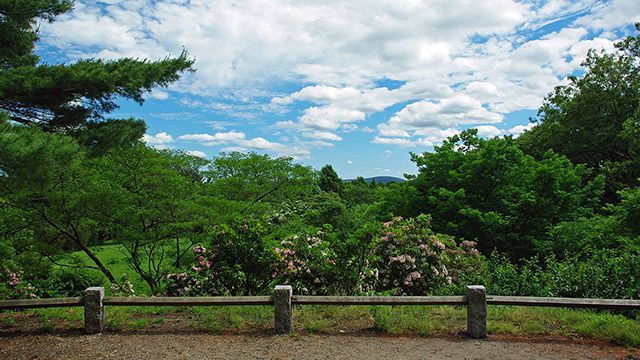 At Arnold Arboretum you can get close to nature without going far: the 281-acre park in Jamaica Plain is walking distance from the Forest Hills T stop. Designed by Frederick Law Olmsted, the gardens provide a beautiful backdrop for a leisurely stroll.