Between the year-round sunshine and the iconic Southern California sights — Balboa Park! The San Diego Zoo! The Ocean Beach pier! — it's easy to fall in love with San Diego as a tourist. But if you want to live like a local in San Diego, you've got to get off the beaten path. Here are seven of our favorite ways to immerse yourself in the culture, food, and lifestyle of this unique city.
1. Get active outdoors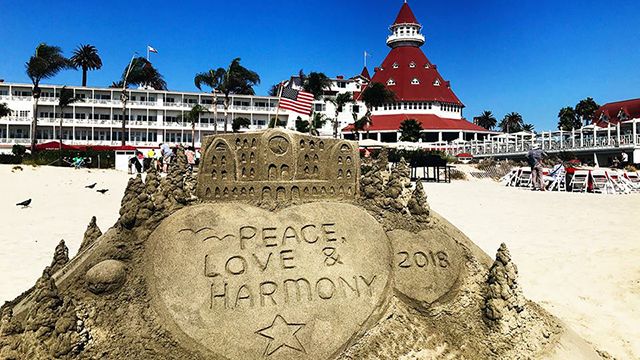 San Diego's known for its warm year-round weather and its stunning landscapes, ranging from coastal cliffs to beautiful inland parks. And there are plenty of ways to enjoy the city's great outdoors while getting your heart rate up. Spend an afternoon walking the the five-mile "7 Bridges" route, which will take you through some of the city's coolest neighborhoods (think: North Park and Hillcrest), past Balboa Park, and across (you guessed it) seven super-scenic bridges. Or, grab a volleyball and take advantage of the free beach courts in Mission Bay, try your hand at frisbee golf at Balboa Park's Morley Field, or rent a bicycle and pedal down the Bayshore Bike Path, a 24-mile circuit around the San Diego Bay with killer views.
2. Shop for vintage finds in Hillcrest
The Hillcrest neighborhood is a favorite with locals,and it's no wonder: it's full of trendy restaurants and bars, not to mention record stores, used book stores, and second-hand stores stocking vintage designer clothing. Hillcrest is also the epicenter of San Diego's LGBTQ scene, and the city's annual Pride parade kicks off here every summer.
3. Eat vegan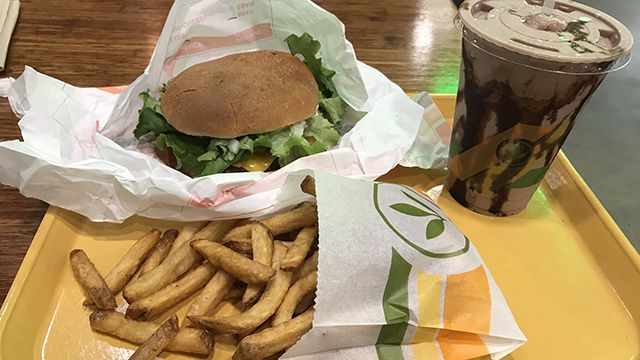 San Diego offers such amazing vegan food that even meat eaters won't know what hit them. Local favorites include the vegan Pho from OB Noodle house in Ocean Beach, beet risotto and cauliflower steak at Kindred in Golden Hill, or vegan pizza at Luigi's. For fast food that might just fool you, including cheeseburgers, fries, and milkshakes, head to Plant Power in Ocean Beach. Come to San Diego specifically for the Mexican food? The vegan scene won't let you down. Pokez in the East Village, Salud! in Barrio Logan, and Ranchos Cocina in North Park have long lists of vegan options, from tacos and tostadas, to enchiladas and burritos.
4. Visit Tijuana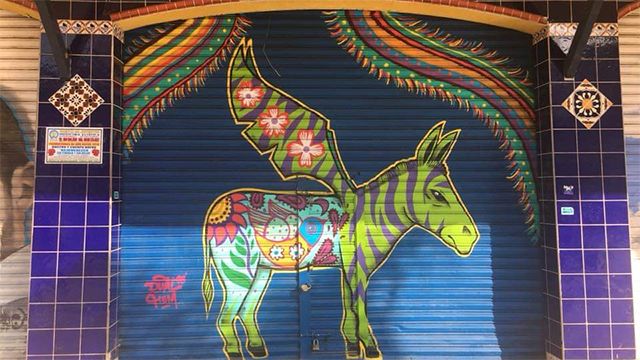 San Diego's trolley system ends at the Mexican border; walk across from there and you'll get a chance to explore a completely different culture (just remember to bring your passport). Spend some time at Tijuana CECUT (Tijuana Cultural Center) or the Wax Museum, taste some mezcal La Mezcalera, or catch a soccer game at Estadio Caliente. Whatever you do, be sure to down a few street tacos before heading back across the border. Want a more in-depth experience? Ask about full-day, guided Tijuana and Baja California tours when you get to HI San Diego Downtown or HI San Diego Point Loma hostel.
5. Catch a concert at an indie-rock venue
From punk to funk, San Diego's independent music venues have shows spanning all genres of music for fans of all ages. Near HI San Diego Downtown hostel in Little Italy, local institution the Casbah hosted bands including Nirvana and the Black Keys before they got big. Be sure to check out the calendars too for Music Box (Downtown), Soda Bar and Space Bar (both in North Park), Whistle Stop (Golden Hill), and the Tower Bar (City Heights).
6. Make a bonfire at the beach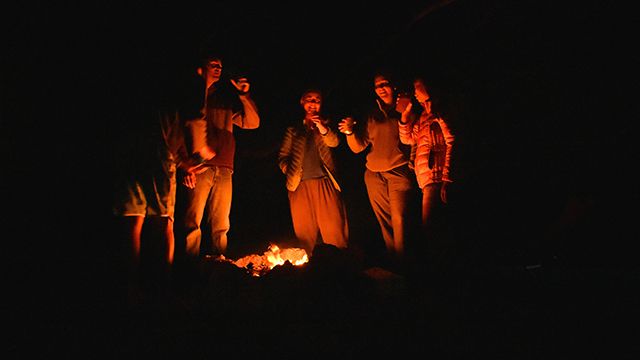 There's maybe nothing more California than a bonfire on the beach, and with its seemingly endless coastline, San Diego's got plenty of places to make one. Ocean Beach, Coronado Island, Fiesta Island, Pacific Beach, and Mission Beach all have bonfire pits that operate on a first-come, first-served basis. Grab some new friends from the hostel (and maybe borrow that hostel guitar), pick up some marshmallows and firewood at the supermarket, and make your way to any of these beaches at night for an unforgettably San Diego experience.
7. Visit Barrio Logan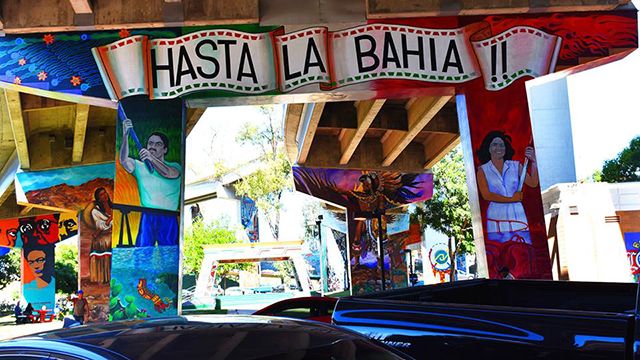 This neighborhood is a hotbed of Mexican culture, both past and present. Come here to see colorful art, eat delicious food, and soak up the neighborhood's history. On Tuesdays, HI San Diego Downtown runs a free walking tour of the neighborhood that includes a stop at Chicano Park, where you'll find the largest collection of outdoor murals in the world, and leaves extra time to stop for a taco lunch. Every second Saturday of the month, you can join Barrio Logan Art Crawl, a self-guided tour that highlights local galleries, studios, and public art installations.