Updated May 2023
One of the many things to love about California is the variety of experiences you can have all in one state. Driving for just a couple of hours can take you from stunning coastal vistas to majestic redwoods, from exciting big cities to towering mountains. There really is something for every type of traveler! And since this is California, a road trip is definitely the ideal way to pack in the best of the state within a single trip.
The drive from San Diego to San Francisco offers an opportunity to chase the sun along the Pacific, bask in awe of amazing trees, and eat and explore your way through the towns and cities along the way. Sure, it's a drive you could do in one long day, but the plan here is to give yourself a few days to slow down and take it all in. So buckle up and grab your supplies and road trip buddies, because we're hitting Highway 1!
San Diego to Malibu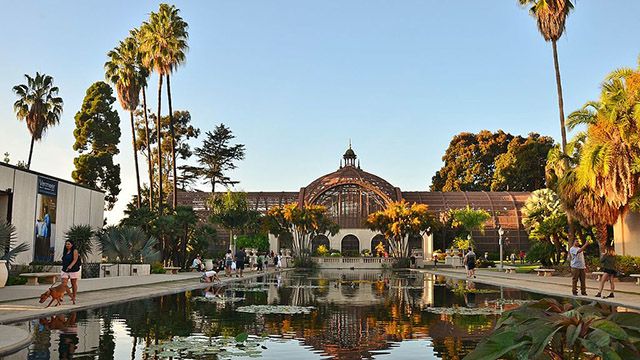 Kick things off with a night or two at HI San Diego Downtown so you can spend some time enjoying the lively Gaslamp Quarter neighborhood. Take a walk around town to view the murals and stop to appreciate the greenery in the local parks. Or, if you're more into recharging than exploring, there are plenty of gorgeous beaches to sit and laze on all day. Whichever option you go with, a taco dinner is definitely a mandatory part of this leg of the road trip.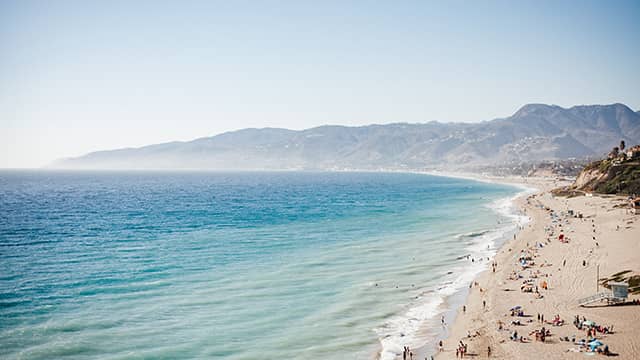 When you're ready for the road, hit Highway 1 north early to catch the morning light flickering on the Pacific. This drive along the coast is really breathtaking, so it's OK to go slow and take it all in. You won't be stopping in the city of Los Angeles, but if you want to catch a glimpse, the Santa Monica Pier is a great place for a quick coffee break. Otherwise, keep going until you reach Malibu, famous for its celebrity homes and pretty beaches. There's the well-known Zuma Beach, or the rather beautiful Point Dume State Beach with its bluffs and springtime wildflowers. If you're looking for a view of the entire San Fernando Valley, which holds the city of LA, take the detour along Route 27 to the top of Topanga Outlook. Of course, if you've got enough time, it's definitely worth staying a few nights at HI Los Angeles Santa Monica hostel.
Tip: Stop for lunch or a snack at the Malibu Farm Café on the Malibu pier.
Malibu to Los Osos
The after-lunch drive will lead you away from Southern California as you wind your way along small coastal towns and dramatic bluffs. You'll definitely want to stop for a quick marvel at Santa Barbara to feel like you've somehow driven to the Mediterranean. From here you'll be making your way to your overnight stop at Islay Creek Campground in Los Osos. San Luis Obispo will be your best bet for getting any last-minute supplies you may need (and you can also make a quick stop to see the infamous Wall of Gum).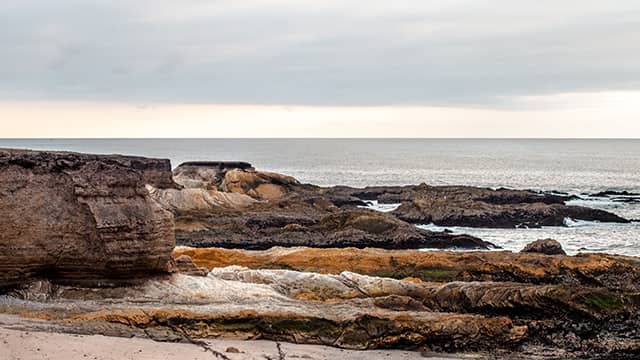 Located in the expansive Montaña de Oro State Park, the campground is right along the coast and features secluded campsites with tables and firepits for a magical evening under the stars. From the site you'll have access to Spooner's Cove beach where you can view a stunning sunset if you make it in time (or a beautiful sunrise the next morning if you're an early bird). In the morning before you head out on the road, take in a quick hike along one of the many trails where, depending on the time of year, you may encounter rushing streams, wildflowers, herds of deer, and green-grass coastal plains. Reservations are available on the Montaña de Oro State Park website.
Los Osos to Pescadero
This is probably one of the most iconic stretches of Highway 1, so even though you'll only be driving about 200 miles in one day, there are going to be enough stops to make this a whole-day affair. After a morning hike in Montaña de Oro, it's back onto the long and winding road. The road often hugs a cliff and features lots of turns, so you'll be taking your time and will have many opportunities to just stop and take in the wide and wonderful views.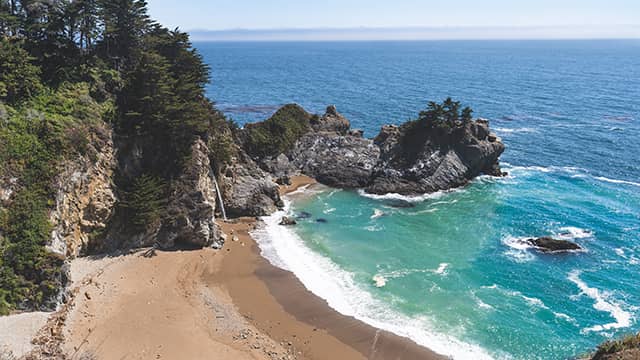 You'll definitely want to stop along the way in Big Sur. For a short and unforgettable stretch out of the car, your best bet is the one-mile hike to the McWay Falls Overlook. You've probably seen the waterfall cascading down onto a beautiful beach in countless photos, but it's something else altogether to see it in real life. While you can't actually walk on the waterfall beach, you can still get some sand between your toes and take in more beautiful sights at Pfeiffer Beach further up the road.
After the beaches, you'll cross over the Bixby Canyon Bridge, probably the ultimate Highway 1 monument, and into another gorgeous stretch of highway that will lead you into Monterey. Enter the former canning hub via 17-mile Drive, a majestic stretch that hugs the rugged coast lined with famous mansions and Monterey Cypress trees. Monterey is a great place to stop for lunch, perhaps at one of the restaurants along Fisherman's Wharf 1 or 2, or grab a sandwich to go to enjoy along one of the many cute little beaches.
From Monterey, keep going up along the coast through laid-back surf town Santa Cruz, where you can stop to watch surfers riding waves or walk along the famous boardwalk.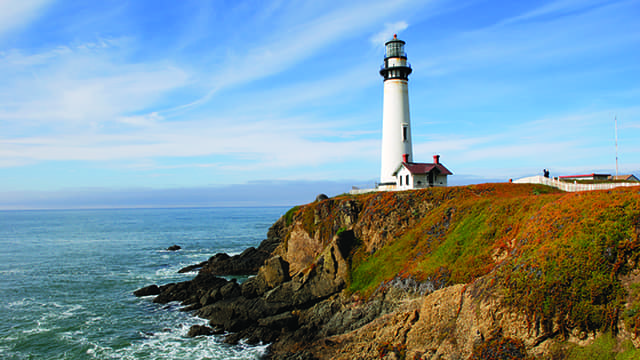 Follow Highway 1 northwest from Santa Cruz about 40 miles until you reach Pescadero. This small town gives a great glimpse into another side of California, which is about small farm communities and an appreciation for nature. Keep driving through until you reach the lighthouse at the end of the cliff, where you'll be spending a night of stargazing at HI Pigeon Point Lighthouse Hostel.
Tip: Since there is so much to do and see for this portion of the trip, you may want to consider breaking it up with an overnight stay in Santa Cruz so you can dedicate a full day to hiking in the redwoods.
Pescadero to San Francisco
The final stretch of the coast highlights Northern California's rugged and rocky beaches that sit alongside farmland and mountains in the far distance. Before you head out for the day, go back into the little town center in Pescadero and wait in line with the locals for Arcangeli Grocery to open. Everyone is there for the fresh-out-the-oven artichoke bread. You'll be tearing at it in chunks straight from the bag, so it's a good idea to stop at the scenic overlook back on the highway and enjoy your loaf while watching the waves.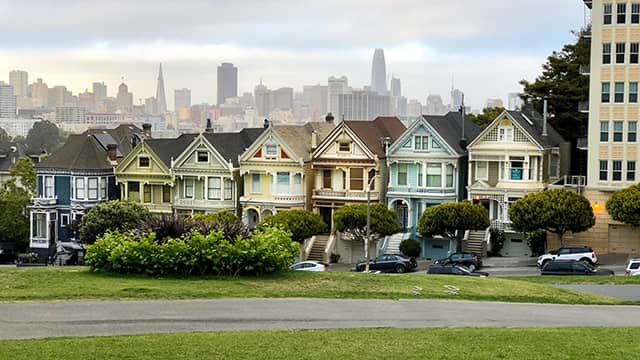 Since San Francisco is not too far now, you can squeeze in another beach hang at any one of the lovely little coves that line Highway 1. A few great beaches and stops along the way include San Gregorio Beach, the Pillar Point Harbor (and Sam's Chowder House for some classic seafood), Mavericks Beach, and the Point Montara Lighthouse. In between, there are also several great farm stands where you can pick up fresh, seasonal produce, as well as hiking trails and walking paths for stretching your legs.
The last bit of coast will be in Pacifica, where you can stop at what may be the one of the most scenic Taco Bells anywhere, sitting right on Linda Mar beach, before driving into San Francisco. HI San Francisco Downtown Hostel is right in the heart of the city, so you'll get to take a break from all the driving and explore the city by foot. For one last iconic California moment, make a sunset mission to Baker Beach where you'll have a view of the Pacific and the Golden Gate Bridge to mark the end of an epic adventure.
Tip: If you rent your car at the airport in San Diego, you can easily return it at the San Francisco or Oakland airports and take BART to the hostel.
Want to make the road trip with different stops? Here's an alternative Highway 1 road trip itinerary.