Updated May 2023
The little beach community of Montara, just half an hour south of San Francisco, draws surfers, tide-poolers, cyclists, and nature lovers from all around California and the world looking for a little coastal magic. Even if you're short on time, you can still make the most of your getaway when you stay at HI Point Montara, located on the site of a historic lighthouse overlooking the ocean. Here's a handy two-day itinerary to help you plan the perfect weekend getaway in Northern California.
Day 1
Ditch the car for a bike
Drop your bags at HI Point Montara and fuel up at the hostel's on-site espresso bar before driving down to Half Moon Bay. When you get there, hop on your bike and hit the Coastside Trail, a scenic course that stretches three miles and connects four different beaches. If you don't have your own bike, you can rent one by the hour at Bike Works in town.
From the southernmost point of the bike trail at Half Moon Bay State Beach, cycle about a mile inland into the cute downtown district where you can get a taste of small-town California life among the cafés and second-hand bookstores.
Go tide-pooling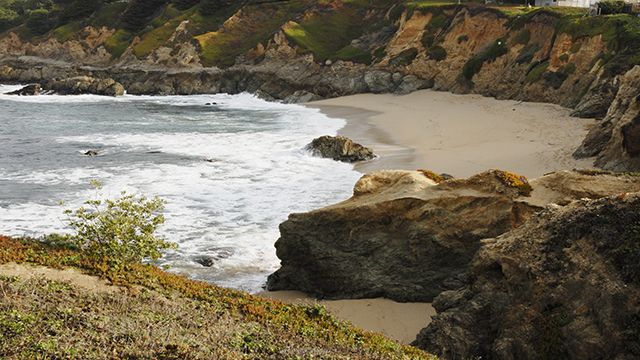 Jump back in the car and head back north to Point Montara for an afternoon of tide pooling. Right in back of the hostel there's a little beach cove where you'll find a world of colorful critters among the rocks at low tide. And just a mile from the hostel, there are even more magical tide pools at the Fitzgerald Marine Reserve, which is one of the most biologically diverse tidal areas in the state.
Take it easy
After a day of action, sit down for dinner at the best beach-view eating spot in town: the hostel's very own dining table! The hostel has a fully equipped guest kitchen for you to prepare meals on-site, and when you're ready to sit down and eat, there's a spot in front of a picture-frame window where you can enjoy sunset views with dinner.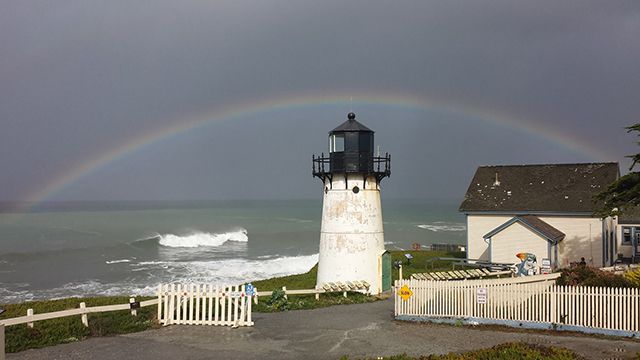 Close out the evening with new friends in the homey common areas, whether it's just having a conversation or indulging in a bit of friendly competition over old-school board games.
Day 2
Explore the great outdoors
Make your way to McNee Ranch State Park, home to Montara Mountain. Whether you choose to hike to the top of the mountain or just explore the coastal habitat, you'll be treated to stunning views and breathtaking natural beauty.
Or, go for a scenic kayak adventure among seals and birds at Pillar Point Harbor. Half Moon Bay Kayak Company rents both kayaks and stand-up paddle boards, and they even offer classes if you need a little expert help.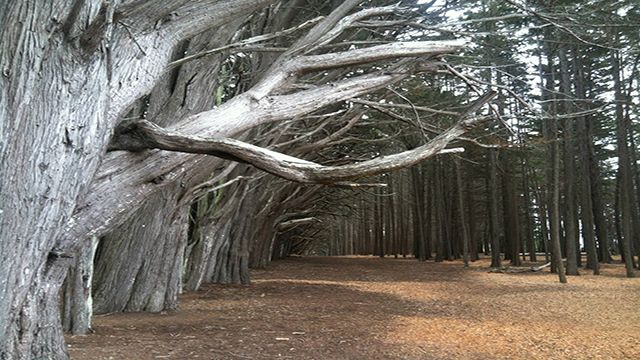 Otherwise, you can get stuck right into the quintessential California culture and go surfing in Pacifica, about six miles north of Montara, where the waves are a little more beginner-friendly and you can take surf lessons from the Nor Cal Surf Shop. Advanced surfers will find big barrels at Pillar Point, which is also home to the legendary Mavericks surfing contest.
Fuel up with good food
There are several belly-satisfying options close to HI Point Montara. Gherkin's Sandwich Shop is perfect for a quick, delicious lunch. If you're up for a bit of a splurge, try La Costanera, an ocean-side Peruvian restaurant with a killer happy hour menu.
Hang out with the locals
End the day on a high note with some live music and local mingling at one of the bars in town. The Old Princeton Landing in Half Moon Bay is an excellent spot that features a regular line-up of bands and singers.
Whether it's for a weekend escape or part of a longer trip down the California coast, you'll find that two days in Montara are just enough to recharge your batteries and still make you want to come back for more. There must be something in the water.