As Frank Sinatra once sang about New York, "If you can make it there, you'll make it anywhere." But can you make it there, traveling on your own?
The simple answer is, yes. New York City has a population of almost 9 million, which might sound intimidating if you're self-conscious about traveling without a companion. But the flipside is that it's actually a great place to become anonymous in an ocean of people. Of course, you're likely to meet a few like-minded solo travelers at ​​HI New York City hostel to pair up with, but you'll also meet plenty of New Yorkers during your visit. Talk to a few and you'll discover that most locals are friendly and aren't as rude as the stereotype would have you believe (just make you're not in their way when they're in a rush to get somewhere).
There are definitely some advantages to traveling solo in New York City, the best being that whatever you want to do, you can just go and do it — and whenever you feel like it. Here are some solo experiences you can try in the Big Apple. Get in the swing of it, and you may actually make it anywhere.
Explore a museum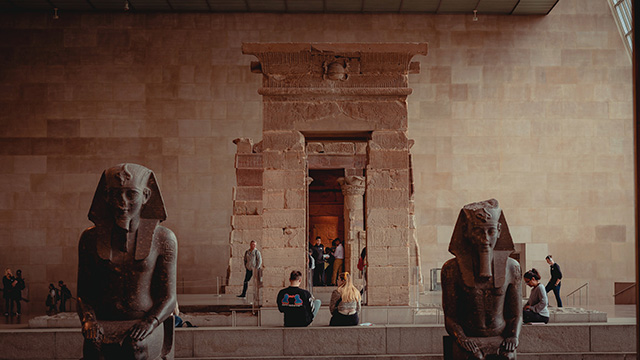 Museums have always been a great place for solo exploration of culture, history, and art. Without a companion, you can walk through exhibits at your own pace, and spend more time with the parts that interest you more — without having to wait or have someone wait on you. The Museum of Modern Art (MoMA) is a great place to see the evolution of art from the last 150 years, while the American Museum of Natural History immerses you in the evolution of the planet over the last 65 million years. There are also lesser known museums to explore — the Museum of Sex or the City Reliquary to name a few — but the granddaddy of all New York museums is the Metropolitan Museum of Art. The mecca of art and archaeology is big enough to spend several days exploring on your own, if you wanted.
Check out an intimate music show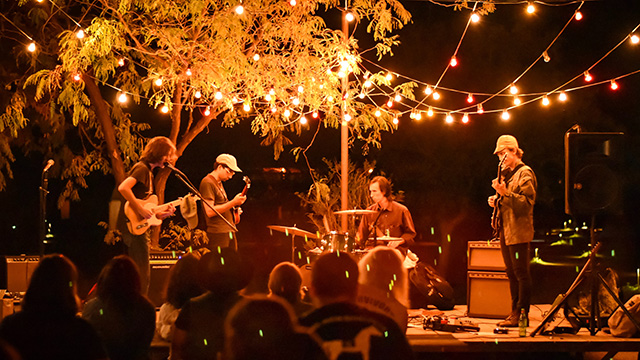 There's no shame in heading to a concert by yourself at any of NYC's big music venues, but one way to catch a really intimate show — and possibly make friends in the process — is by heading to a Sofar show. If you don't already know about this unique network of music shows in 325+ cities around the world, Sofar hosts intimate gigs of up-and-coming music artists in unconventional venues – think closed commercial spaces, or even people's homes. There's no shortage of talent in New York, and there are gigs almost every night listed on the Sofar website, many of them BYOB — so bring extra if you want to share and meet people. One day, you'll talk about that act you saw before they became famous.
Go for a bike ride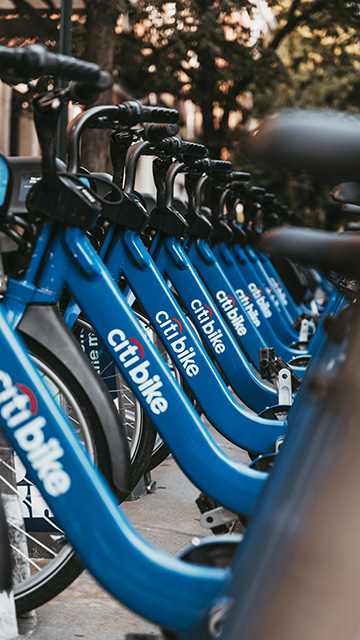 Sure, the subway is an iconic and convenient way to get around town (same goes for the commuter ferry) but on a nice day, Manhattan is a great place to see on a bike (and you can easily add Brooklyn onto your itinerary thanks to the new protected bike lane on the famous Brooklyn Bridge). Taxi cabs or Ubers may give you a glimpse of street life through a window, but on a bicycle, you are truly immersed in the city. And you can take it in at your own leisure, with a rental or a day pass from the Citi Bike bicycle share.
NYC bike lanes have vastly improved in the past five years (still heed caution, of course), and a one of the most popular and scenic is the Hudson River Greenway (it's especially beautiful at sunset). Extending from the northern tip of Manhattan, down past HI New York City hostel, and all the way south to downtown Manhattan and Battery Park, the Greenway passes plenty of sights both iconic and lesser known (if you have time, be sure to check out the Little Red Lighthouse under the George Washington Bridge). There's also always Central Park for a leisurely bike ride.

Grab a bite at a food hall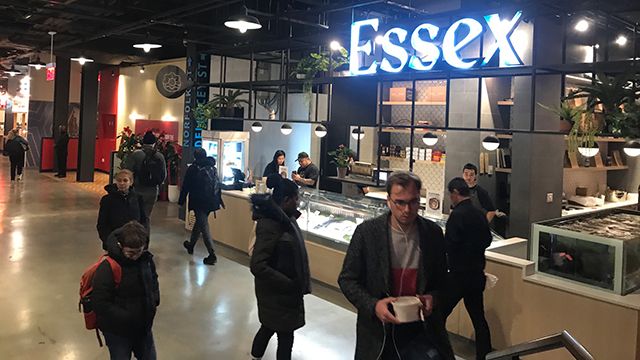 With all these activities, you're bound to get hungry at some point. If you're not quite in the mood to ask a restaurant host for a "table for one," keep it casual — without skimping out on great eats — at one of New York's countless food halls and outdoor markets. Like in many cities, food stalls have become trendy here, and they are a great way to sample dishes you might not normally try from New York's international, multicultural culinary scene. Wherever you are, there's never a food hall or market far away: Hudson Eats in downtown Manhattan; French-inspired Le District just underneath it; Urbanspace, with three food hall locations in midtown; Essex Market on the Lower East Side; popular Italian-inspired Eataly in the Flatiron District; or Spanish-themed José Andrés project Mercado Little Spain in Hudson Yards. Venturing out of Manhattan? Check out DeKalb Market in Downtown Brooklyn, Smorgasburg in Williamsburg and Prospect Park, or the everything-Chinese New World Mall Food Court in Flushing, Queens.

Do the touristy thing!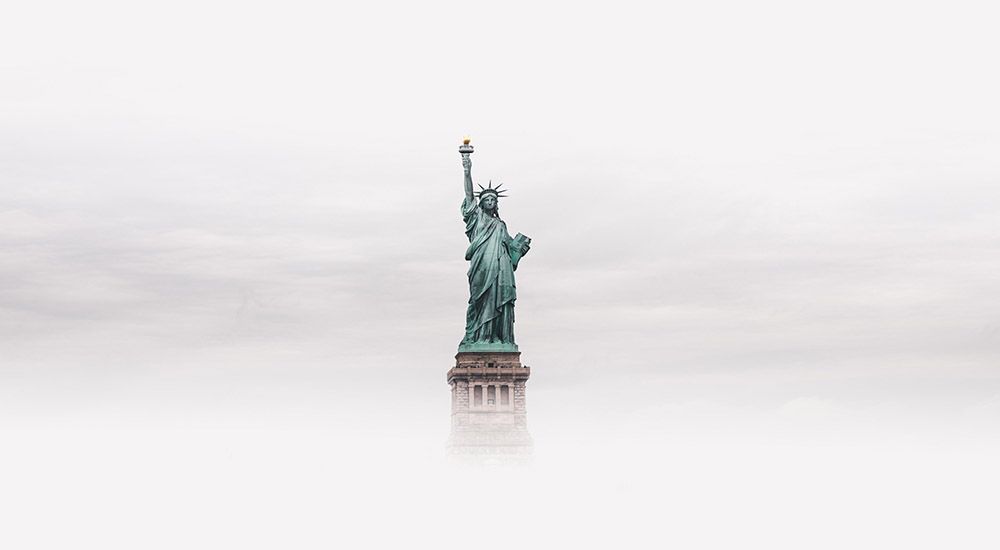 If there's one thing that New Yorkers avoid doing, it's the tourist thing. Ask any local when the last time was they went up the Empire State Building or the Statue of Liberty and they'll likely have to think hard about that time many years ago — if they've even been there at all. But when you're visiting alone, don't be afraid to embrace being a tourist and do those things; they wouldn't be "touristy things" unless they were of interest in the first place. Walk across the Brooklyn Bridge. Visit Lady Liberty and Ellis Island. Go to the observation deck of the Empire State building, One World Trade Center, Rockefeller Center, or new additions like The Edge in Hudson Yards or Summit One Vanderbilt near Grand Central Terminal. And once you've covered everything on your list, try out some of our favorite non-touristy things to do in NYC. Remember, you call the shots, so check them all out — or not. It's up to you, New York, New York…