Know before you go: Want to visit the places recommended in this article? With local regulations changing frequently, it's a good idea to check the web site of any attraction or business to make sure it's open before you go. 
Perhaps more than any other city in the United States, New York City is a collection of neighborhoods whose cultures, institutions, and history define the experience of daily life there. HI New York City hostel's location sits between the ritzy Upper West Side and culturally rich Harlem, so you'll have easy access to everything both areas have to offer. Just a short walk from the hostel, you'll find hidden gems in the form of parks, cafes, and more that will have you living life like a neighborhood local in no time. Here are six of our favorite things to do near HI New York City hostel.
1. Grab a pastry at a neighborhood favorite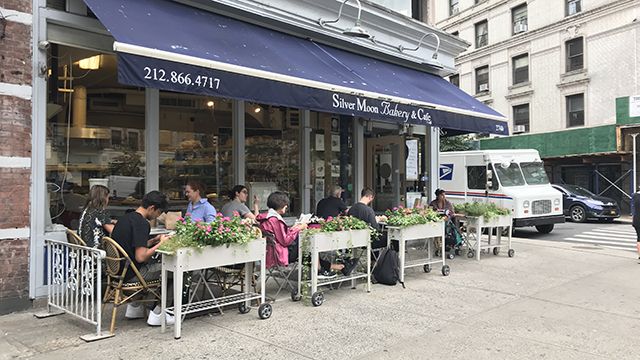 Even in a city as crowded as NYC, it's possible to find local hidden gems, and Silver Moon Bakery is one of them. Silver Moon has seen a lot of change in the neighborhood since it first opened in 2000, but through it all, the bakery has served excellent breads, pastries, and elaborate desserts to crowds of faithful locals. If the weather's nice, grab a croissant and enjoy it at one of the bakery's outdoor tables as you people-watch.
2. Visit a famous TV filming location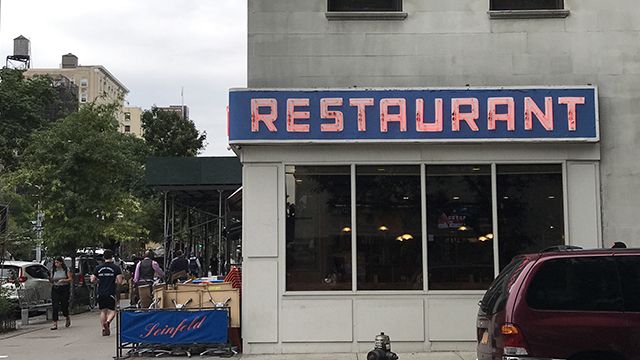 If you've ever seen even one episode of the TV show Seinfeld, chances are you'll recognize Tom's Restaurant on Broadway, just 8 blocks north of the hostel. The restaurant's exterior was used for shots of the coffee shop where Jerry, Elaine, Kramer, and George would gather to gossip and talk about "nothing." Inside, the menu is full of classic American diner fare, from pancakes and eggs, to burgers and fries.
3. Relax in a neighborhood park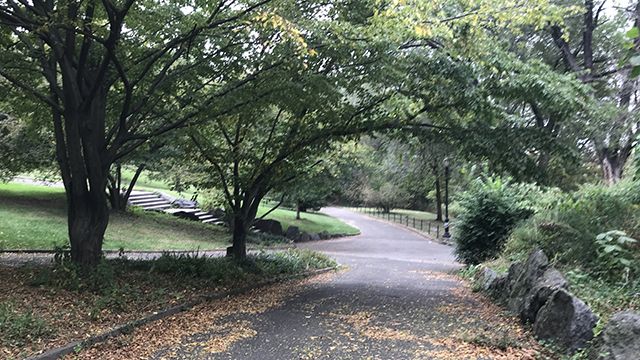 The hostel's located in a prime spot for park-lovers, with three unique ones within easy walking distance. To the west, there's Riverside Park, a strip of green that runs four miles down Manhattan's western edge along the Hudson River. To the east, Morningside Park is a quiet neighborhood favorite that feels miles away from the noise and crowds of the city. Just one block east of there you'll hit the northern most section of Central Park. While the southern half of this legendary green space is full of famous landmarks, and the photo-snapping droves who come to visit them every day, the upper reaches of Central Park are tranquil and relaxing, not to mention scenic. Enter the park at its northwest corner and wind your way through the North Woods, a 40-acre forest full of trees and streams. Keep walking east and you'll hit the Harlem Meer, a peaceful lake with city views and resident wildlife.
4. Wander an Ivy League campus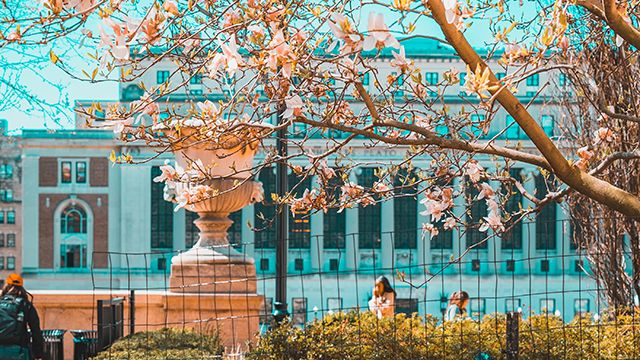 Columbia University, a short walk north of HI New York City, is one of the oldest and most prestigious colleges in the country. The school's campus has been in its current Morningside Heights location for well over a century and offers plenty of Beaux-Arts-style buildings and other spots on the National Register of Historic Places to explore.
5. Visit a hyper-local museum
From the hostel, walk east through Central park and you'll come out the other side at 5th Avenue. The street may be famous for its shopping further downtown, but in Upper Manhattan it's got two stand-out museums that will help you gain a greater understanding of life in NYC. At the Museum of the City of New York, explore a vast collection of art, manuscripts, furniture, clothing, and more documenting hundreds of years of life in the city. Immediately north of the museum is El Museo del Barrio, which celebrates Latino art and culture spanning the Caribbean, Latin America, and of course the museum's own neighborhood.
6. Explore the west side by subway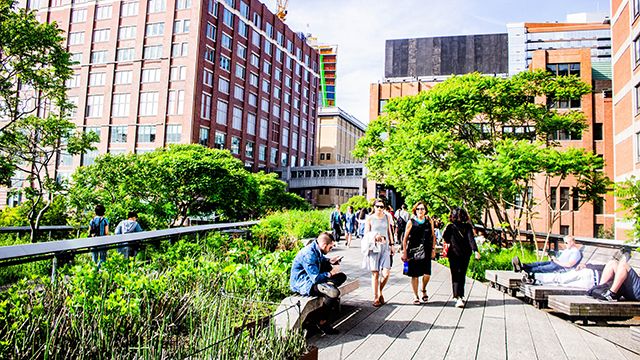 Getting crosstown (East to West) in Manhattan often requires taking a bus, which most New Yorkers will tell you can be a bit of a pain. Instead, taking the subway uptown or downtown is often quicker and easier, so the subway lines you're closest to can have a big impact on how easy it is to see and do what you want while you're in town.
Luckily, HI NYC is an easy walk from two different subway lines running the west side of Manhattan: the 1/2/3 and the A/C. Hop on the train heading downtown for speedy transit to the American Museum of Natural History, Times Square, Chelsea Market, the High Line, or even the Brooklyn Bridge. Head uptown and in no time you can catch a performance at the world-famous Apollo Theater, or explore Fort Tryon Park and its serene Cloisters museum.