You could spend a lifetime exploring New York City and still not run out of amazing things to see and do. But if you're just visiting, especially for the first time, how long do you really need? The honest answer is: as many days as you can possibly spare. Give yourself time to check out some local non-touristy things to do, immerse yourself in some of the city's countless global cultures, and get to know the neighborhoods of Brooklyn and the other boroughs outside Manhattan.
But even those visiting New York with limited time will have a list of experiences they don't want to miss. If that's you, here's how long you'll need to fit it all in.
American Museum of Natural History or Guggenheim Museum + Upper Central Park – 1 Day
You'll find many of NYC's most famed museums in uptown Manhattan within just blocks of Central Park. On the Upper West Side, the American Museum of Natural History offers a fascinating look at our world (and our universe) with everything from life-sized dioramas, to dinosaur skeletons, huge aquariums, and chunks of fallen meteorites. The museum's Hayden Planetarium is a worthwhile and fun add-on to your visit.
If you're more into art in the traditional sense, opt for the Guggenheim Museum on the Upper East Side. The Frank Lloyd Wright-designed building is an iconic swirl of white with a spiraling interior; inside, its walls are lined with an ever-expanding collection of impressionist, early modern, and contemporary pieces.
The AMNH and the Guggenheim are both world-class museums, and you could spend endless hours exploring them. But if you are short on time, you can choose one or the other and see its highlights in about half a day.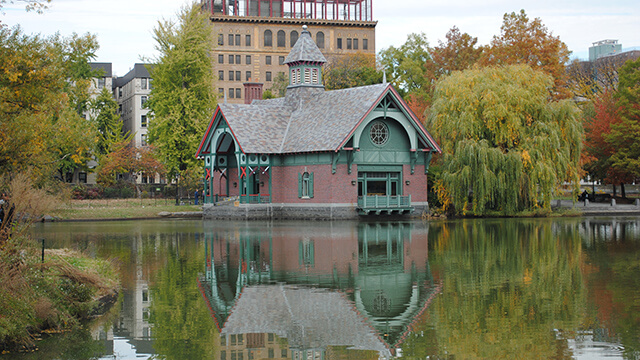 While you're in the neighborhood, you can use the second half of the day to wander or bike around the northern half of Central Park. Some of the most famous (and scenic) features up in this area include the Harlem Meer, the Jaqueline Kennedy Onassis Reservoir, the Conservatory Garden, and the Great Lawn. Marking the Northeast and Northwest corners of the park you'll find monuments to legendary musician Duke Ellington and famed orator, author, and abolitionist Frederick Douglass, respectively.
Harlem – 1 Day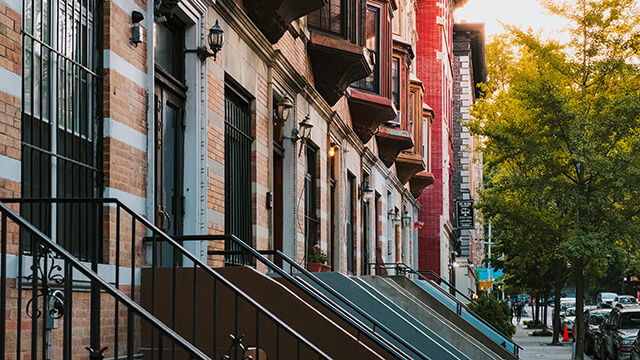 Just north of HI New York City hostel, Harlem is an exciting blend of historic and modern. Do it justice by following our Harlem native's guide to the neighborhood, and make sure you give yourself at least a full day to take it in.
Metropolitan Museum of Art – 1 Day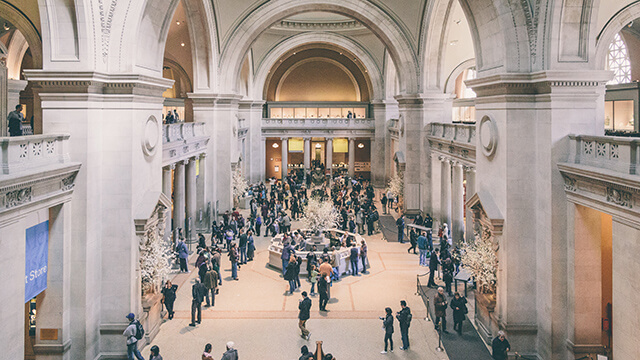 The Metropolitan Museum of Art, known to locals as the Met, is massive. The size of its collection is borderline overwhelming, spanning over 5,000 years of history from all over the globe. So you'll most likely want a full day to take in as much of the museum as you can.
If you finish ahead of schedule, your Met ticket will also get you same-day admission to the Cloisters. Further uptown in the Washington Heights neighborhood, the Cloisters museum focuses on European Medieval art and architecture, and the entire building was constructed using medieval styles (and even some original elements from medieval European buildings) to match. Visiting the Cloisters is a mind-bending trip back through time in the middle of the lovely surrounding Fort Tryon Park.
Empire State Building + Bryant Park+ Broadway Show + Times Square – 1 day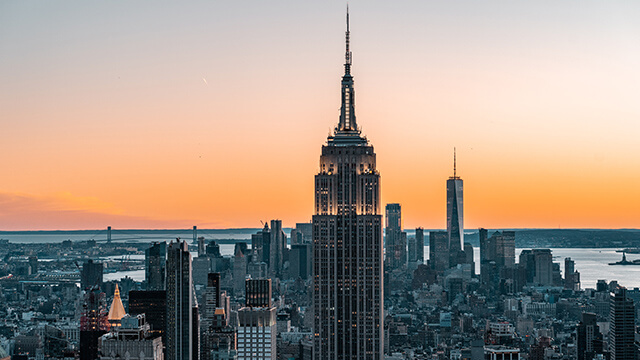 Lots of spots on most tourists' checklists are scattered around Midtown Manhattan an easy walk or subway ride from each other. If you're hoping to make it to the top of the Empire State Building, buy timed entry tickets in advance and then make your way to Herald Square. There's plenty of shopping and pretty pedestrian plazas in the neighborhood, so you'll want to arrive with some time to wander before your Empire State Building entry.
After you're done, it's just a few blocks' walk to beautiful Bryant Park, where you'll find office workers enjoying their lunch outside on sunny days across the street from the famous stone lions watching over the entrance of the New York Public Library.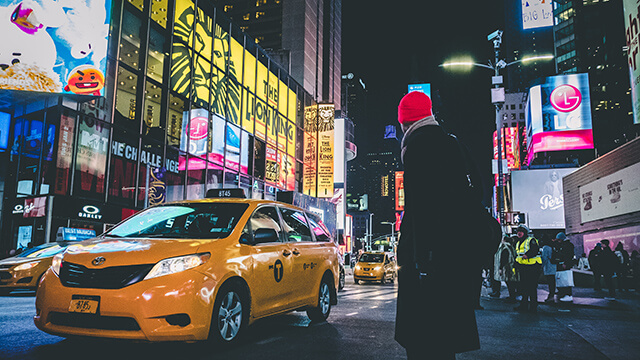 A quick walk west takes you to Times Square. If you're catching an afternoon Broadway show, you're in the right neighborhood, and with some careful planning and time management, it's possible to do the Empire State Building and a show on the same day. Come nightfall, you'll want to mill around Times Square gob smacked at the profusion of lights, sounds, and people.
5th Avenue + Columbus Circle + Lower Central Park – 1 day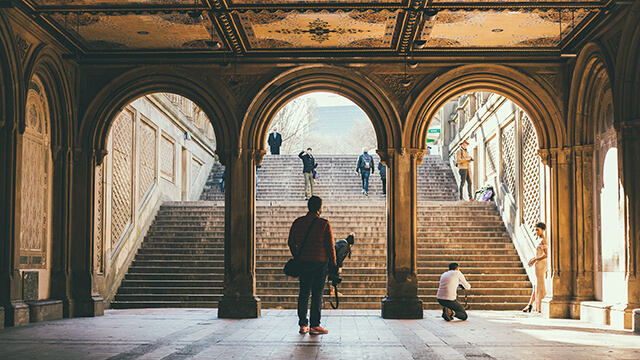 Window shopping on 5th Avenue is a must if it's your first time visiting the city. Start around 42nd Street and work your way north along 5th Ave. until you get to the Pulitzer fountain at the bottom of Central Park (if you want to stop by Rockefeller Center, make a quick detour at 49th St.). From there, walk west to Columbus Circle, a busy and uniquely New York meeting place of traffic, monuments, and shopping. Enter Central Park from there, then keep walking or rent a bike to explore Bethesda Terrace, Belvedere Castle, the Sheep Meadow, Strawberry Fields, and other famous sections of the park's southern half.
Highline + Chelsea – ½ Day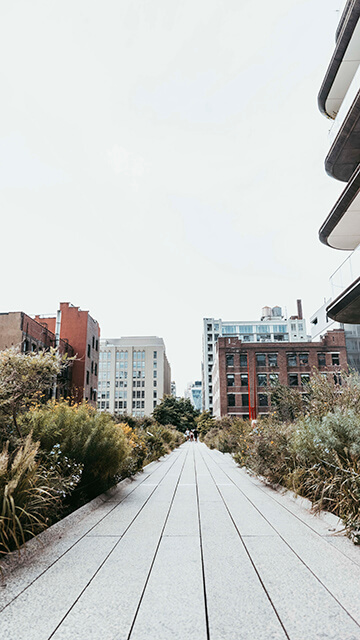 An elevated former railway line turned park, the Highline is a must for a leisurely stroll along Manhattan's west side. The mile-and-a-half-long park is filled with gardens, unique seating areas, public art, and food vendors, and offers one-of-a-kind views of the city. Free docent-led tours are available year-round if you're interested in learning more about how the park came to be.
The park's surrounding Chelsea neighborhood is famous for its art galleries, so be sure to spend some time exploring the area at street-level, as well. Before or after your walk along the Highline, grab a snack or meal from one of the local vendors at indoor food hall Chelsea Market.
SoHo + NOLITA + Chinatown – 1 day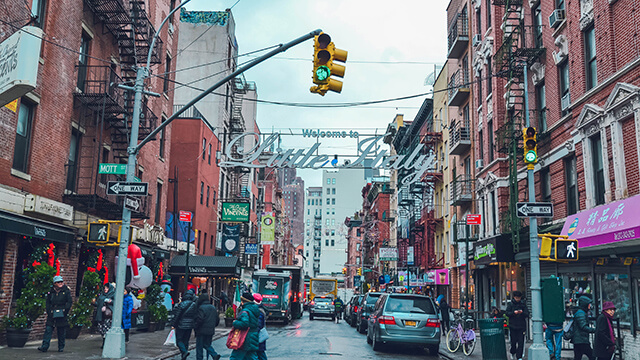 Start your day with a croissant and some window shopping in SoHo, where you'll find everything from large department stores, like Bloomingdale's, to smaller boutiques. Walk southeast from SoHo and you'll cross over into the NOLITA neighborhood, also known as Little Italy. Its streets are lined with cute independent shops, cafes, and pizzerias – you're sure to leave the neighborhood stuffed (but if you're in the mood for more, check out the "real Little Italy" up in the Bronx).
From NOLITA, keep walking south to Chinatown. While there are other recognized Chinatowns across NYC (including one in Brooklyn and one in Queens), this one, in lower Manhattan, is its most famous. It's easy to spend an afternoon getting lost amid its streets taking in the sights, sounds, and tastes (think dim sum, noodles, and so much more) that make this neighborhood a must-visit for locals and tourists alike.
Statue of Liberty + Ellis Island + 1 World Observatory + September 11 Memorial Museum – 1 day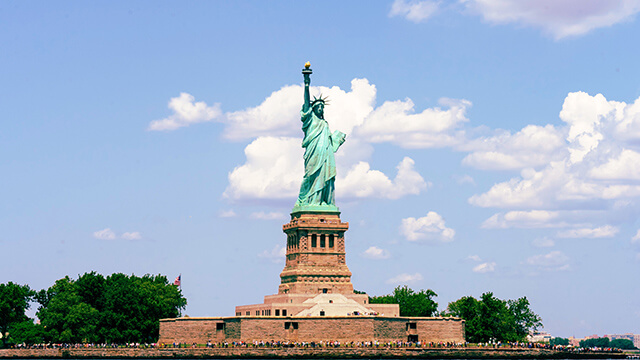 A few things to know before you set out to explore the Statue of Liberty and Ellis Island:
They're not on the same island. However, you'll use the same ferry and ticket to visit them both.
You'll want to buy tickets in advance depending on what experience you're looking for (if you want to actually climb up into Lady Liberty's crown, for example).
Your tickets for on-island adventures will be timed, but ferries leave from Lower Manhattan every 20-30 minutes.
To get to the ferry, you'll need to get all the way down to the very southern end of Manhattan, so you'll likely be on the subway for a while.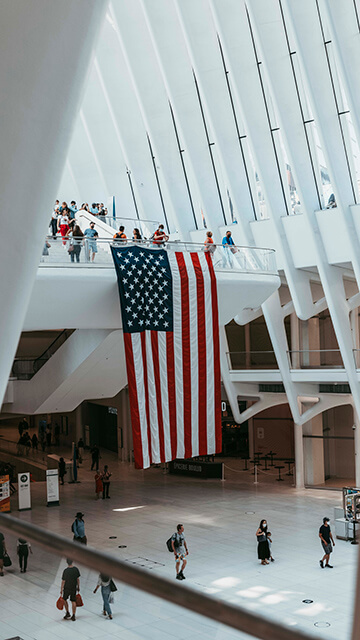 Before you grab your ferry, or after you return from your tour of the islands, you'll be well positioned to visit some of Lower Manhattan's most famous sites: Wall Street, 1 World Observatory, and the National September 11th Memorial Museum.
Brooklyn Bridge + DUMBO – 1 Day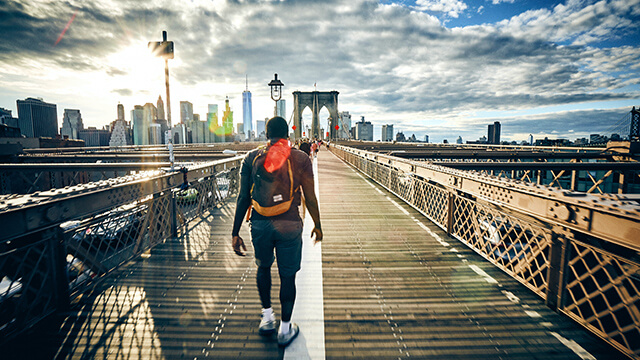 If it's your first visit to the city, walking across the Brooklyn Bridge is a must: the views of the Manhattan skyline are spectacular, and the architecture of the bridge itself is iconic. Start on the Manhattan side of the bridge and cross the East River into Brooklyn. Within an easy stroll of the bridge, you can explore the brownstone-lined streets of the historic Brooklyn Heights neighborhood, take in the panoramic views from the waterfront Brooklyn Bridge Park, and snap photos all over Instagram's favorite neighborhood, DUMBO.
Williamsburg + Greenpoint – 1 day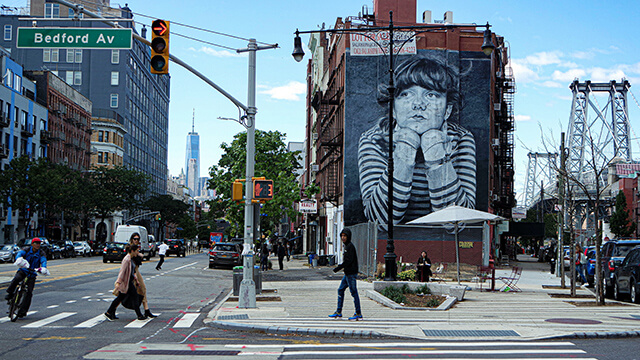 Just one stop away from Manhattan on the L train, give yourself plenty of time to walk around Brooklyn's Williamsburg neighborhood. It can't be beat for peoplewatching, eating and drinking, and window shopping, and its recently revitalized waterfront offers epic views of Manhattan.
Williamsburg's neighbor, Greenpoint, has historically been Brooklyn's Polish neighborhood, though overflow from uber-popular Williamsburg has brought a lot of change in the last decade. Today you can still hear passersby speaking Polish and pop into cafes serving up pierogis, stuffed cabbage, and other traditional foods. Alongside them you'll find trendy bars and cafes, sleek new buildings, and a stylish younger population that's taken up residence here.