A trip to New York City isn't complete without a visit to Harlem. This upper Manhattan neighborhood (just north of HI NYC hostel) is filled with rich history, soulful food, and an energy like no place else.
One thing that any visitor to Harlem should know is that the neighborhood has been experiencing rapid gentrification for years. For decades, NYC divested in Harlem and it was difficult for black people to secure business loans. Additionally, the economic hardships of generational poverty contributed to the stagnation of Harlem's business growth. Gentrification in Harlem caused sharp increases in rent, displacing residents and longtime businesses unable to afford their rent (these are often replaced by high-end businesses targeting wealthier clientele).
As a visitor, one way you can help is by supporting small businesses that are Black- and POC-Owned. A number of these businesses are labeled throughout this guide. Now that you know how to be a responsible visitor, here's a guide of fun and unique things to do in Harlem!
Retrace the footsteps of legends
Apollo Theater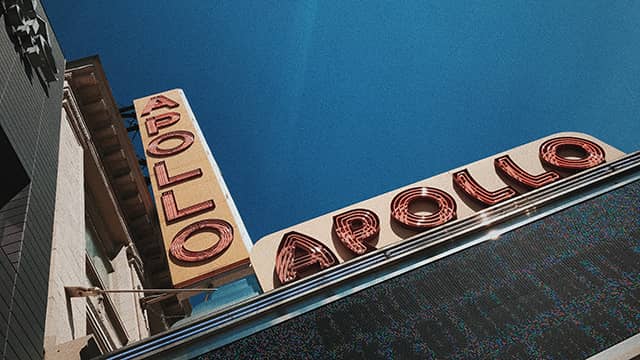 The Apollo Theater is one of the most famous historical landmarks in Harlem. Some of the musical legends who launched their careers at the Apollo Amateur Night include Stevie Wonder, Michael Jackson, James Brown, and Lauryn Hill. Catch an Amateur Night Show Wednesdays at 7:30 p.m. or check out the variety of comedy, dance, music, and lecture events that happen throughout the year.
The Langston Hughes House
Langston Hughes was a world-renowned African American poet. He spent the last two decades of his life living at his brownstone on 20 East 127th Street. Visit his home and be inspired by the neighborhood where he wrote some of his most notable works.
Striver's Row
Striver's Row, also known as the St. Nicholas Historic District, is comprised of historic row houses located on West 138th and West 139th Streets between 7th and 8th Avenues. It was once home to a lot of notable Black residents including preacher and congressman Adam Clayton Powell Jr, tap dancer and actor Bill "Bojangles" Robinson, and heavyweight boxer Harry Wills.
Learn about Black History & Culture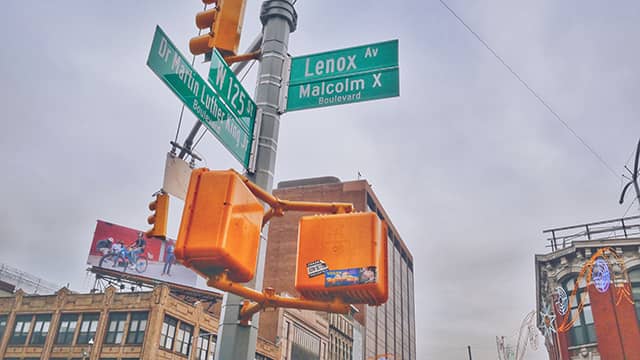 Schomburg Center for Research in Black Culture
The Schomburg Center for Research in Black Culture is a division of the New York Public Library. Founded in 1925 during the Harlem Renaissance, the Center has collections of over 10 million items. Schomburg's extensive collection includes Research and Reference; Manuscripts, Archives and Rare Books; Photographs and Prints; Moving Image and Recorded Sound; and Art and Artifacts. Additionally, Schomburg is a cultural center sponsoring a variety of programs, exhibitions, and cultural performances about black history and culture.
Harlem Heritage Tours
The Harlem Heritage Tours are walking tours led by guides who were born, raised, and still live in Harlem. Some of their most popular tours include the Harlem Gospel Walking Tour & the Harlem Civil Rights Walking Tour.
Eat Soul Food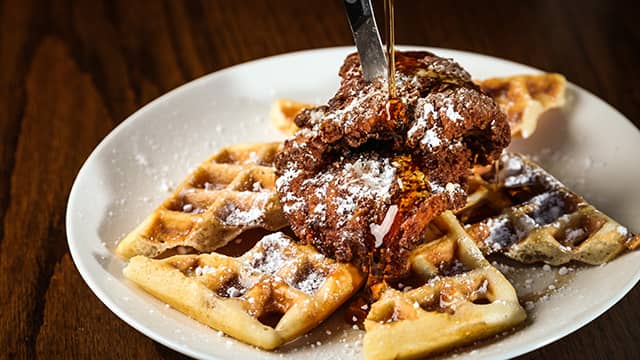 Soul food is cuisine traditionally prepared and eaten by African Americans in the Southern United States, but it is now enjoyed by all. Typical soul food dishes include fried chicken or fish, braised oxtails, black-eyed peas, candied yams, mac and cheese, stewed greens, and cornbread. In Harlem, restaurants Amy Ruth's and Melba's (both Black-Owned) are favorite soul food spots to try. There's a huge debate among Harlemites regarding which one is better, so be sure to go check out both and decide for yourself.
Cater to your sweet tooth
Levain Bakery
Well known throughout the city, Levain's cookies are huge, cake-like, and delicious.
Make My Cake (Black-Owned)
You can find some of the best cupcakes in NYC at Make My Cake. They are big, incredibly moist, and yummy.
Harlem's Chocolate Factory (Black-Owned)
Harlem's Chocolate Factory is Harlem's only chocolate shop. They sell mouth-watering artisan chocolates. Their retail store is currently closed, however they do hold holiday hours. Check their calendar before your visit.
Enjoy a Bottomless brunch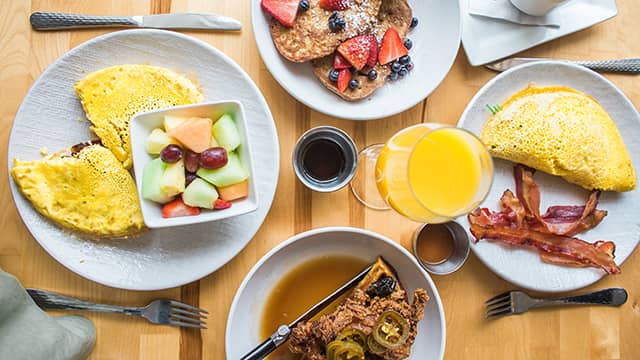 Bottomless brunches include unlimited mimosas or Bloody Marys, either for your entire meal or for a set period of time. Bottomless brunches to try in Harlem include Lido for Italian and American food and Yatenga (Black-Owned) for French food.
Indulge in Specialty Cocktails
If you're looking for a specialty cocktails places in Harlem, there are a few must-go spots:
67 Orange Street (Black-Owned)
For years, 67 Orange Street has been known as the best cocktail bar in Harlem. It's cozy Prohibition-inspired space has an extensive and well-executed cocktail list. This popular spot is walk-in only and space is limited, so plan accordingly!
The Honeywell
The Honeywell is a laidback basement bar with swanky '70s-inspired décor. The cocktail list is limited, but filled with special craft ingredients. They also have their bartenders create specialty drinks.
Sugar Monk
Sugar Monk is located in the heart of Harlem, right around the corner from the Apollo Theater. It is inspired by the speakeasies of Harlem's past. Their tasty drinks are made with the freshest ingredients and house-made infusions and extracts. Reservations are highly encouraged.
Enjoy the nightlife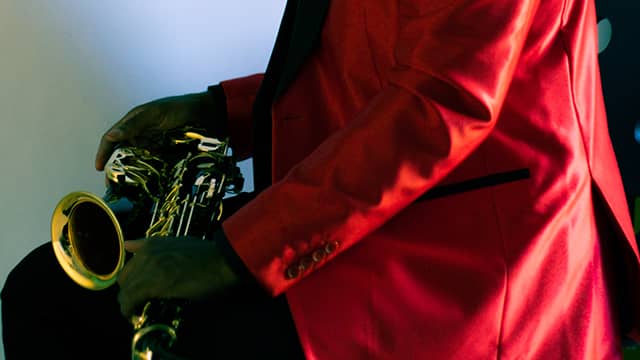 Red Rooster (Black-Owned)
Owned by celebrity Chef Marcus Samuelsson, Red Rooster is an upscale spot for delicious food, cocktails, and live music performed by local musicians in the evening.
Shrine World Music Venue (Black-Owned)
Shrine's stage spotlights performers from around the world, with a lot of talented acts from Africa. They also have some of the best dance parties in the city!
Bill's Place (Black-Owned)
Harlem is known for its historical influence on Jazz. Located in a brownstone, Bill's Place is where you go for an old school jazz club vibe. It began in the early years of Prohibition during the 1920s, and today it's Harlem's only authentic speakeasy. On Friday and Saturday nights, saxophone player Bill Saxton, a.k.a. Harlem's Jazz King, leads the Harlem All-Stars. No alcohol is served here.
Go Shopping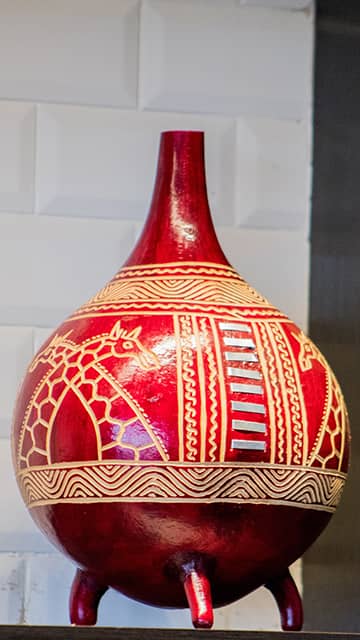 Malcolm Shabazz Harlem Market
This indoor-outdoor market sells gorgeous traditional African crafts and textiles handcrafted by vendors coming from countries like Ghana, Senegal, Nigeria, and Kenya. It is open daily from 10 a.m. – 8 p.m. Beyond shopping, you can get your hair braided, sample delectable traditional African dishes, and hear global music.
Vendors on 125th Street between 7th & 8th Avenues
Along 125th Street between 7th and 8th Avenues, there are many street vendors selling everything from boutique clothing, to African Shea Butter and African Black Soap (which is so good for your skin), accessories, and Harlem-themed merchandise. It's a good spot if you want to bring something uniquely Harlem back home.
Take in nature without huge crowds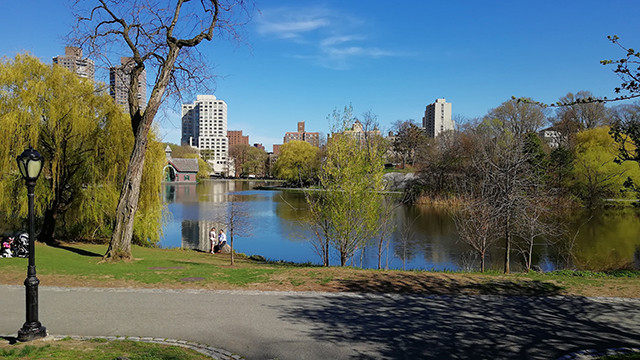 Most of the city's tourists flock to the southern part of Central Park, but Northern Central Park gets way fewer tourists and is filled with locals. The Harlem Meer, a little lake surrounded by luscious willow trees, is an especially beautiful section of the park worth visiting. It is the perfect area to enjoy a picnic or nice stroll.