There's nothing quite like taking a road trip: the open road, the ever-changing scenery, the good soundtrack to go with the good company. While you could spend months doing a proper road trip across America, it's entirely possible to cover a number of states and cities on the East Coast in a week or less, especially since there are a number of HI USA hostels along the way that make excellent overnight stops.
Wondering where to start? We've put together an itinerary from Massachusetts to D.C., which includes awesome sights and hidden treasures along the way. This is not the type of road trip where you'll be driving for full days at a time, but it will give you a good sampling of how diverse the United States is, how each city has its own culture and character, and how you can experience local life on a deeper level just by staying at one of our hostels. So buckle up and get set for an adventure out on the open road!
Boston to New York City
Driving Distance: 215 miles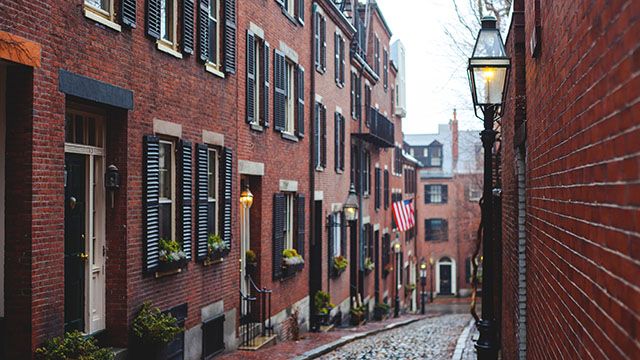 Start your road trip off in Boston, MA. One of the country's oldest cities, today it's the perfect blend of historic and modern, so it's a great place to get a feel for both the USA's roots and its current culture. To get a sense of the city quickly, ask the staff at HI Boston hostel for tips on their favorite brewery tours, museums, and neighborhoods.
If you're heading from Boston down to New York City, consider cheating on this part of the road trip and taking the bus or train instead of driving. Public transportation between these two cities is inexpensive and takes about the same amount of time as driving would, plus you won't have to worry about finding a place to park once you get to NYC. For public transportation options, check out MegaBus, Bolt Bus, and Amtrak.
If you do drive, break the distance up with a stop in New Haven, CT. Yes, it's home to Yale University. But more importantly for our purposes, it's also home to New Haven-style pizza, a thin-crust, coal-fired style of pizza that many locals will tell you beats out NYC's famous pies. Of course, we recommend you try as many NYC-style slices as possible on your next leg of the trip and choose a winner for yourself.
New York City to Philadelphia
Driving Distance: 97 miles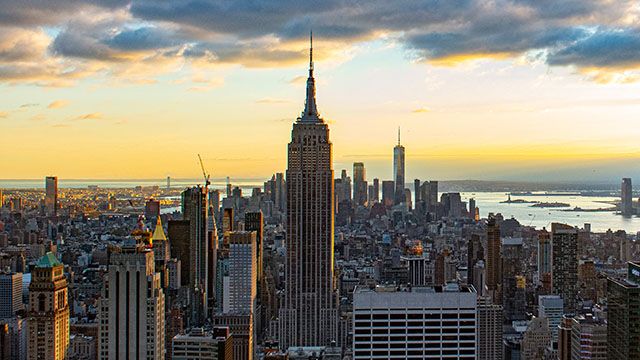 The friendly, in-the-know staff at HI New York City hostel can help you make the most of your visit to the Big Apple, whether you're looking to hit all the major sights or trying to discover the off-the-beaten-path gems. Once you're ready to hit the road, it's about a two-hour drive south to Philadelphia, which means there is plenty of time for some interesting stops along the way. Not too far outside of New York, in New Jersey, stop in Edison (named after the famous inventor who lived there) for a look at the World's Largest Light Bulb. The giant globe sits atop a 13-foot tower, which is also a museum highlighting Thomas Edison's work.
Not too far from that you can take a quick zen break at the bamboo forest at the Rutgers Gardens in New Brunswick. Walk through the grove along a winding path of tall stalks, which change colors with the seasons, before hitting the road to Philadelphia.
Philadelphia to Washington, D.C.
Driving Distance: 140 miles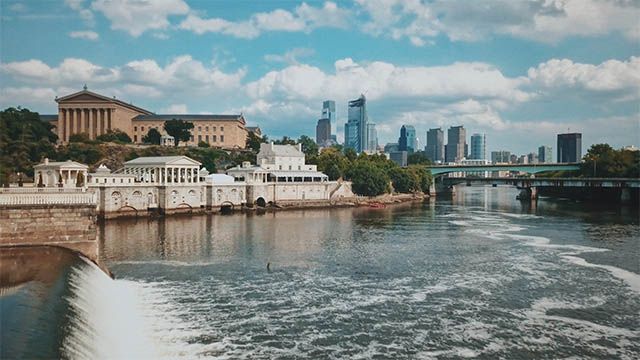 To make the most of your stay in the "City of Brotherly Love", stay for a night or two at HI Philadelphia Apple hostel, where you'll make friends with fellow travelers over a community dinner or a $2 ghost tour. The hostel is within walking distance of some of the best that Philly has to offer, from the Liberty Bell and Independence Hall, to shops, restaurants and bars in the Old City.
About an hour outside of Philadelphia is the spectacular Longwood Gardens. With more than a thousand acres of formal and naturalistic flowers and greenery, it doesn't matter what season you're visiting in as there's always a cacophony of colors and fragrances coming from the various themed gardens. Take a walk through Peirce's Park, admire the miniature trees in the Bonsai Display, or stop for a laze on the lawns of the Cow Lot Meadow.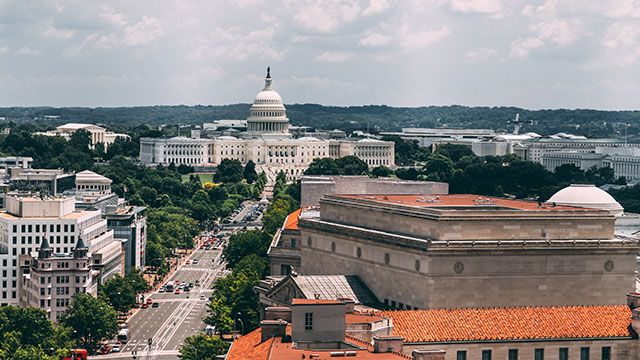 Whether it's DC's wealth of free museums, its amazing Ethiopian food, or its iconic monuments, you'll find no shortage of ways to keep busy in the nation's capital. You'll want to spend at least a few days here.