Know before you go: Want to visit the places recommended in this article? With local regulations changing frequently, it's a good idea to check the web site of any attraction or business to make sure it's open before you go.
You don't need warm weather to enjoy a visit to New York City: it's a one-of-a-kind destination year 'round (yes, even in the winter of 2021). Visit NYC in the colder months and you'll be rewarded with festive wintertime-only events and spectacles, thinner crowds at the city's top attractions, and a huge array of cultural activities that make for a perfect afternoon indoors. And while things may look a little different this year, you may be surprised just how many of New York's most iconic experiences (including a stay at HI NYC) you can still have – at a safe social distance, of course.
Shop a Holiday Market
While several of Manhattan's annual outdoor holiday markets are on hold this year, Bryant Park's European-style kiosks are open for business. Grab a hot chocolate or apple cider and visit dozens of vendors in stalls arranged around a festive ice-skating rink. Here you can admire the work of local artisans selling everything from handmade jewelry and candles, to toys, paintings, clothing, and snacks. If you're hoping to make your souvenir or holiday shopping more socially sustainable, these markets make it easy: most of the vendors are small, local, and independent, so you know your money is staying in the community. Many other vendors use their sales to support social causes abroad.
Gawk at the Lights and Windows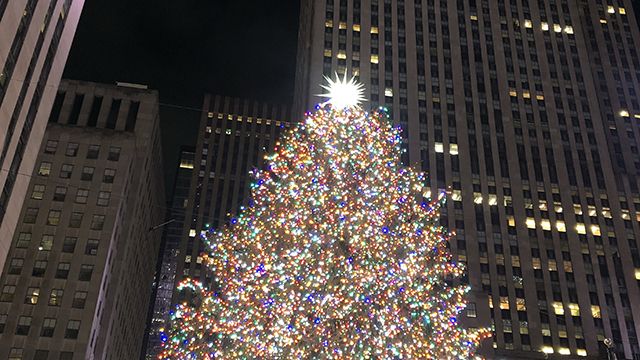 Yes, it's touristy, but you simply can't go to NYC in the wintertime without a stroll around Rockefeller Center to see its stories-high Christmas tree and legendary ice-skating rink (they've both been immortalized in countless films over the years, from Home Alone 2 to Elf). From Rockefeller Center, it's a quick walk up Fifth Avenue to the shopping district where high-end department stores like Saks and Bergdorf Goodman go all-out decorating their shop windows for the holidays.
In Brooklyn's Grand Army Plaza, you can catch a glimpse of one of the world's largest menorahs from Dec. 10-17.
Admire Central Park in the Snow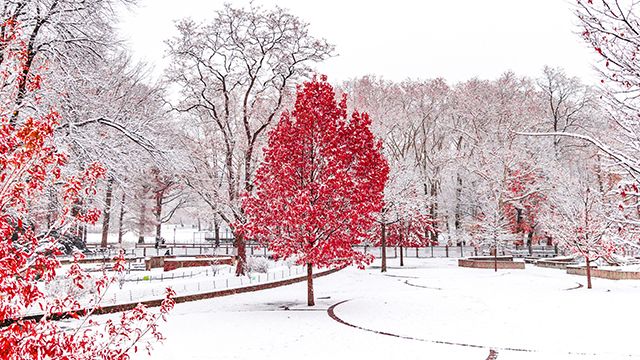 Few sights are more magical than Central Park the morning after a snowfall. If you're lucky enough to be in NYC when there's a fresh blanket of snow on the ground, head straight for park and marvel at the sound of the stuff crunching under your boots, the tree branches heavy with powder, and the delightfully odd sight of locals cross-country skiing down the park's paths and across its meadows. If the snowfall's heavy enough, you can also grab a plastic saucer sled from any drug store and head to a section of the park like Cedar Hill or Pilgrim Hill, where families will be out on the gentle slopes sledding.
Go Ice Skating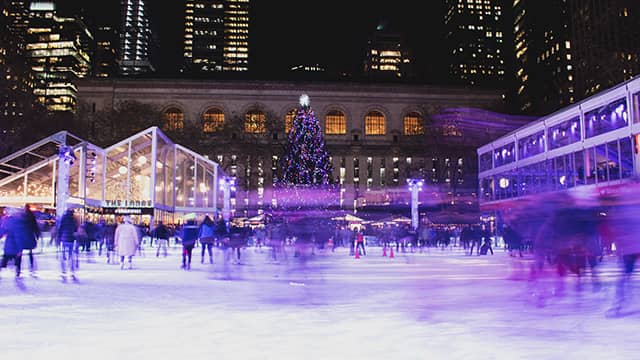 Manhattan's most scenic and iconic ice-skating rinks, including those in Bryant Park, Rockefeller Center, and Central Park, are still hosting socially distanced skating this year. The rinks are all operating at reduced capacity, so you'll need to reserve a timed ticket in advance, but you'll be rewarded with lots of extra space to practice your fanciest tricks on the ice.
Browse Books at the Strand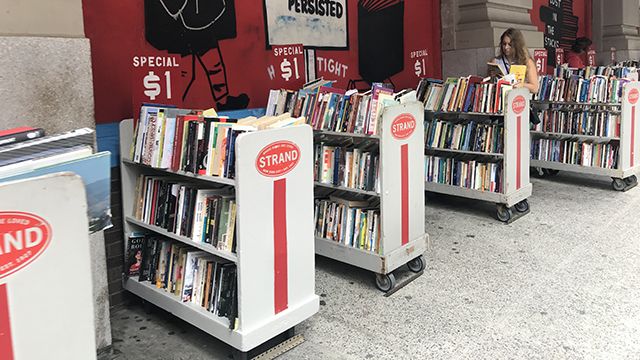 The slogan at the Strand, an NYC institution since 1927, is "18 miles of books," and that's not an exaggeration. This multi-level store is home to well over two million new, used, and rare books covering every subject imaginable, and getting lost among them is one of the best ways to spend a chilly afternoon in the city.
Skip the Crowds at a Museum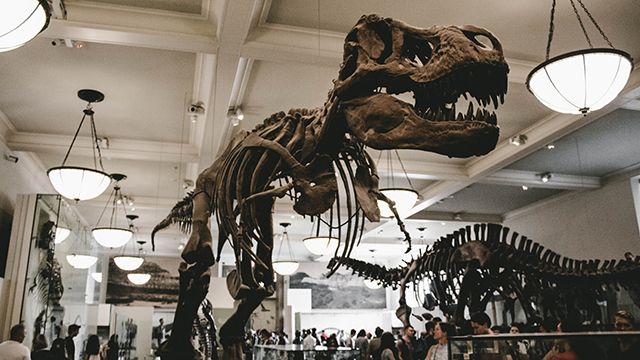 New York City is home to so many world-class museums, you could easily spend a few weeks just hopping between them. Whether it's the Guggenheim, the Met, the Whitney, or the American Museum of Natural History, this city's museums are the perfect indoor activities if it's just too cold to be outside. Best of all, if you're visiting during the winter, crowds to get in and see the best exhibits will be much thinner than during high season.
Our favorite spot on a rainy or snowy day, though, is the Cloisters, an uptown museum specializing in European Medieval art. The building must be seen to be believed: opened in 1938, it's a reconstruction informed by many different religious and secular building styles throughout history, with a lovely courtyard in the middle. It all makes for an impossibly cozy, peaceful spot.
Just remember, museums are currently operating at reduced capacity to help with social distancing, so you'll need to reserve tickets for timed entry online before your visit.
Eat Your Way through Essex Market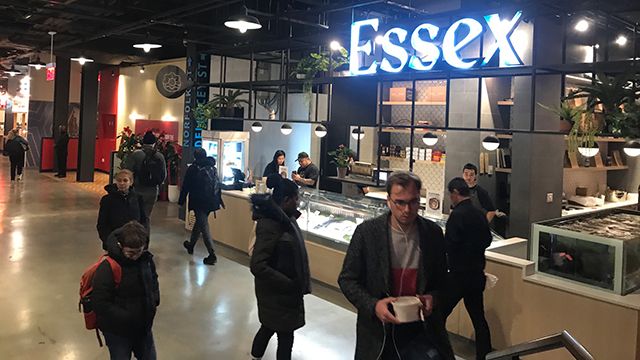 If you're short on time to try just about every kind of food NYC has to offer, your best bet may be to head straight to Essex Market. This network of small, local food vendors has been in operation on Manhattan's Lower East Side for well over a century, but in 2019 it moved from its ramshackle former buildings to a sleek new home nearby. Here, you can gobble up everything from cupcakes to bagels, fresh oysters to artisanal cheeses, and craft beers to European wines, not to mention dishes from around the world (think Brazil, Sweden, Japan, and more). Despite its massive size, the market feels cozy and warm inside, and because all the vendors are small local businesses, it's another great place to make sure you're spending your money in a socially sustainable way.
Eat at a "Streatery"
Outdoor dining in the dead of winter? If any city can pull it off, it's this one. In the months since NYC began lifting some of its pandemic restrictions, restaurants all over the city have constructed temporary outdoor dining spaces on the sidewalks and in the streets. Many are installing extra insulation and even heaters for the snowy months, so diners can keep comfortable while the spaces stay safely ventilated by fresh air. This city's nothing if not adaptable and innovative, so you're likely to experience some quirky, beautiful, and unique set ups this winter that you may never see again.