Updated May 2023
Though much of the city's attention goes to Hollywood lights and shimmery beaches, Los Angeles is a sprawling metropolis that's actually home to a diverse range of cultures. In fact, LA has always been a melting pot, from the days when California was part of Mexico, all the way through the modern wars and big dreams that have led people from all over the world to the West Coast. To this day you can find traditional foods, stores and outlets, and entire neighborhoods that pay homage to the old countries, and whenever you're in town, it's never a bad idea to check out one of these enclaves to experience a taste of the globe with an LA twist. Take a look at just a sampling of the diverse cultures represented in this wild and wonderful city, most of which are accessible via the Expo Line light rail (which you can pick up just a few blocks from from HI Los Angeles Santa Monica hostel).
Korean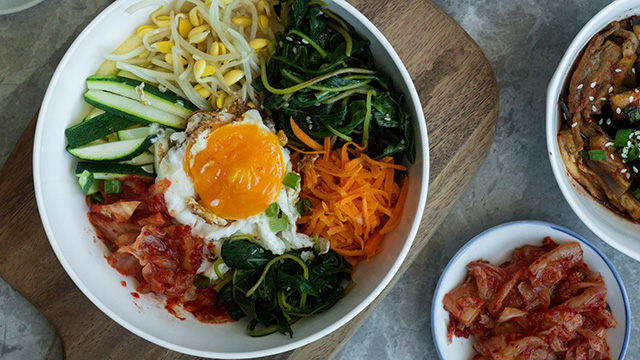 LA's Koreatown (also known as K-Town) is mostly famous for two things: karaoke and late-night food. A good night out here starts with some fantastic eating before heading to one of the many venues where you can rent a room and sing your heart out with some friends. When the inevitable late-night munchies kick in, you'll find plenty of options for satisfying eats like street food and ramen.
Outside of the nightlife, Koreatown is also a wonderful place to admire the art deco architecture of central Los Angeles, and it's also really ethnically diverse so you can experience many different cultures in one area. But since this is home to the largest Korean community outside of Korea, you can count on a serious selection of some of the best traditional Asian food. Check out KTP Koreatown Plaza, which has a food court featuring inexpensive, lip-smacking street food, bibimbap, hand-made noodles, and shaved ice and donuts (because you definitely saved room for dessert).
Japanese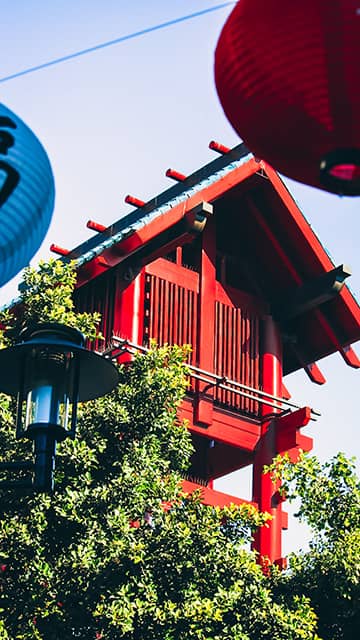 All three official Japantowns in the United States happen to be in California, but the one in Los Angeles is the largest and most populous (the other two are in San Francisco and in San Jose). The area known as Little Tokyo has been declared a National Historic Landmark District and sits right in the heart of Downtown LA, taking up just five blocks near LA city hall. At its center, the Japanese Village Plaza is decorated with red paper lanterns and boasts an impressive range of restaurants. This is where the California roll was invented, so you can expect fantastic sushi, as well as all kinds of noodles, and traditional yakiniku restaurants where your meat is grilled right in front of you. Little Tokyo is also a great place to find unique editions of electronics and games, and you can easily spend a whole afternoon walking through the Japanese American National Museum, art galleries, and the serene James Irvine Garden.
Mexican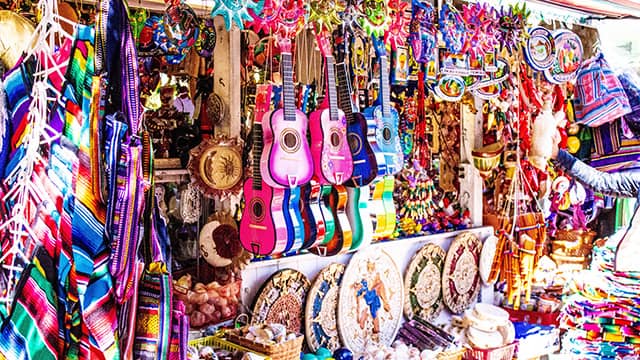 Take a deep dive into the history of Los Angeles with a visit to Olvera Street, where you can glimpse what California was like when it was a Mexican state. Here you'll find Avile Adobe, the oldest building in the city (dating back to 1818), and the historic Sepulveda House, which was built in 1887. Olvera Street, a single strip near downtown's Union Station, pays homage to early settlers and the city's Mexican heritage with a replica of a traditional marketplace you might have found in a pueblo back in the day. The area was revitalized in 1930 and survives to this day on a tree-shaded, brick-lined lane where descendants of some of the original vendors still make a living.
After a browse in the marketplace, take a break in one of the restaurants serving up regional cuisines, or, if you're so inclined, make a meal out of one of the desserts at Mr. Churro. On any given day in this area, you might encounter live Mariachi music, or a traditional celebration or festival, meaning there's never a bad time to take a trip to Olvera Street.
Chinese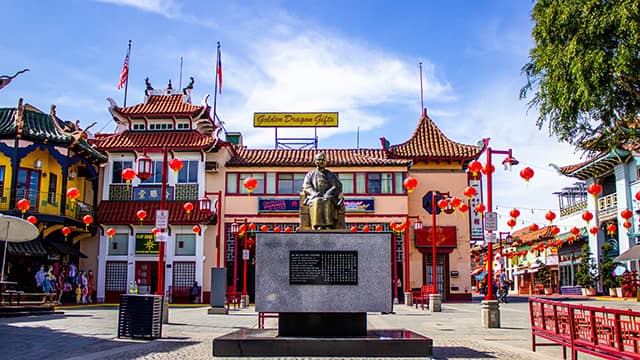 Every city of a certain size has a Chinatown, and Los Angeles is no exception. This one has gone through a couple of iterations: the first, established in 1880, was razed to make way for Union Station, and the second, established in 1938 as a hub for Asian businesses, has gone through some makeovers. But throughout all the building and re-building, Chinatown in LA has always been a place for restaurants, specialty stores, and entertainment that reflect the culture brought over from the East more than a hundred years ago. Walk down Chung King Road for an array of restaurants and dim sum houses, or head to the East Plaza food mall to sample fusions of traditional and modern Chinese food. Round out the evening with dessert at one of the bakeries and a cocktail at a dark bar with speakeasy vibes. Not to be missed are the Chinese American Museum, which is housed in the oldest building built by the Chinese community in LA, and the Thien Hau Temple, where you'll see some gorgeous Chinese architecture.
Ethiopian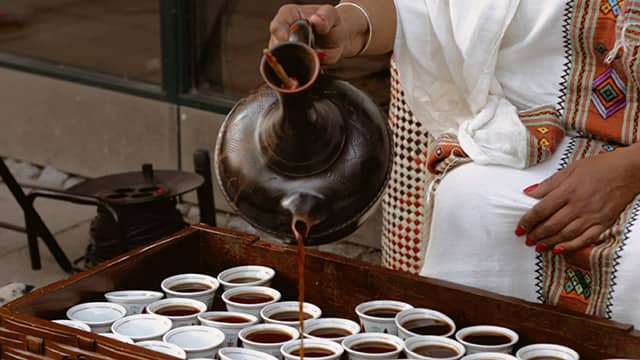 Located in Mid-Wilshire in central Los Angeles, Little Ethiopia may be the smallest enclave on this list, but it still offers a strong representation of East African culture within a limited radius. Formally known as Little Addis (as in Addis Ababa, the Ethiopian capital), this area lined with restaurants, boutiques, and coffee shops was established in the 1990s by the local community of immigrants from Ethiopia and Eritrea looking for a taste of home. Bring a group to share a traditional meal at one of the eateries, like the Merkato Ethiopian Restaurant and Market, which has a tiny dining room hidden behind the storefront where you can dive into injera and hearty vegetarian-friendly dishes. And since coffee is a big part of Ethiopian culture, you should also make a stop at the Little Ethiopia Restaurant for an authentic coffee ceremony (they have an inexpensive daily lunch special as well).
Filipino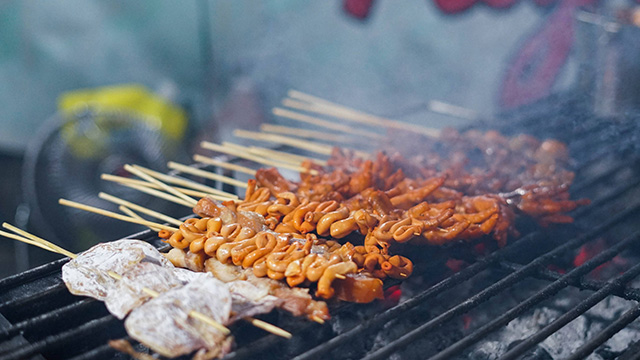 Historic Filipinotown is the only officially designated Filipino community outside the Philippines and therefore offers a great opportunity to experience the culture of this Pacific Island nation. The neighborhood is largely residential, but as home to the only monument to Filipino American Soldiers of WWII and the only historic cultural monument designated by the City of Los Angeles with Filipino origins (the Filipino Christian Church), it has a history worth exploring. Bordered by the ever-hip Silverlake and Echo Park neighborhoods, this area is also home to indie theaters and galleries, and of course, features fantastic eats. Dollar Hits is a must-try because everything costs a single dollar and comes on a skewer, while at Bahay Kubo, you can find offerings like pancit noodles and sweet lumpia in an airy cafeteria.