Updated May 2023
Californians are fortunate enough to have an abundance of local forests, beaches and other natural wonders to enjoy, even in the winter. If you're looking for a quiet winter beachside getaway, look no further than HI Pigeon Point Lighthouse. Check out this three-day itinerary if you're thinking of a seaside winter getaway. 
Day 1
Drive through the mountains to the sea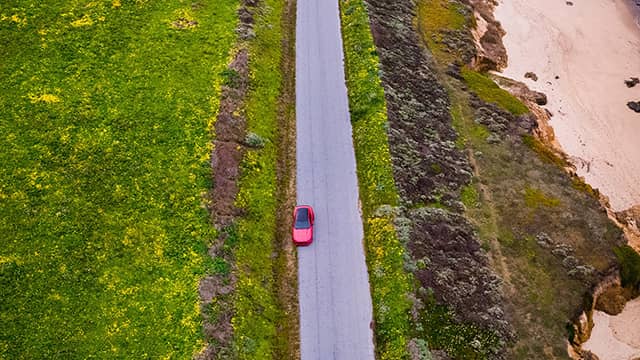 Many may opt for the classic coastal drive down Highway 1 when making their way to Pescadero, but may I suggest a dose of towering redwoods instead? If you're starting from San Francisco, head south for about 30 minutes to Woodside, then west on Highway 84 toward La Honda. Here, you'll find yourself driving down a winding road lined with mighty redwoods guaranteed to make you feel small in the best way. If you have time for a pitstop, pick up some bottles of Pinot Noir and Chardonnay from Mindego Ridge Vineyard.
You'll encounter that first magical sight of the sea when you reach Highway 1. And before you know it, you'll have arrived at the lighthouse.
Get settled in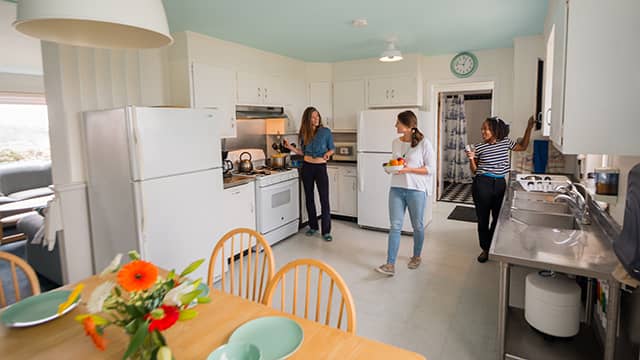 Make sure to time your check-in so you can catch the sunset, which we all know happens considerably earlier in the winter.
Wondering what to do for dinner? If you brought groceries, use the hostel's communal kitchen to cook a cozy meal. But really, this is vacation, so treat yourself. There are a few local eateries offering delicious takeout just a 10-minute drive away in Pescadero, the closest charming town just inland from the seaside. If you're feeling like a burger and fries, locals' favorite Duarte's Tavern is your spot. There's also some great tacos at Mercado & Taqueria De Amigos, a hidden gem inside a Pescadero gas station.
Day 2
Cuppa coffee?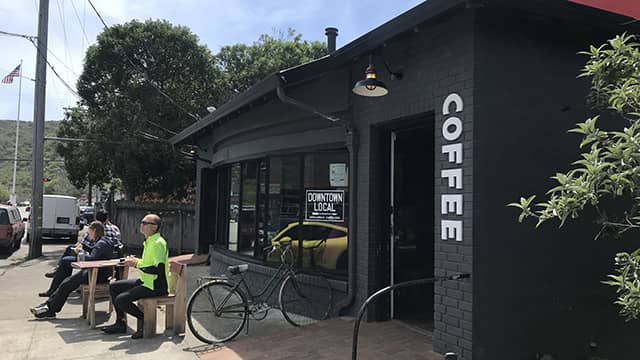 Start your second day off by taking in downtown Pescadero in the daylight. You may spot a scene of motorcycles parked out front of Downtown Local, where you should grab your morning cup of coffee.
Kick off your beach day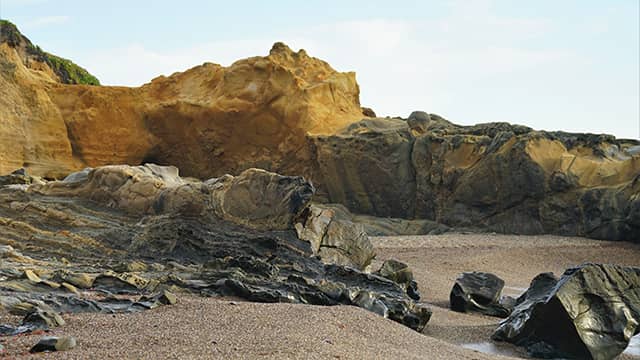 If you're itching to go straight to the beach (and I wouldn't blame you!), make sure to purchase some necessary beachside snacks downtown. I'd be remiss not to mention the family deli and bakery Arcangeli Grocery Co. and their famous garlic and artichoke bread, but The Sunshine, a cute organic grab-and-go local supermarket, also makes for a fun stop in your snack venture. From there, head on to Pescadero State Beach for the beach day you need and deserve. This is as good as it gets in California, and the breathtaking views of the tide pools, rocky cliffs, and sandy coves are pretty hard to beat.
Make time for a farm pit stop
If you ask me, I can easily spend the whole day at the beach. But if you're feeling like getting a taste of more local scenery, make time for a visit to Harley Farms. Take a tour at this working goat dairy farm (make reservations here ahead of your visit) to get a glimpse of a day in the coastal agricultural California life. If you're lucky enough, you may even be able to score a coveted picnic reservation at the farm's barns, a beautifully rustic event site that hosted weddings back in the day, and taste the farm's specialty cheeses, like their honey-lavender Monet chèvre.
Catch the sunset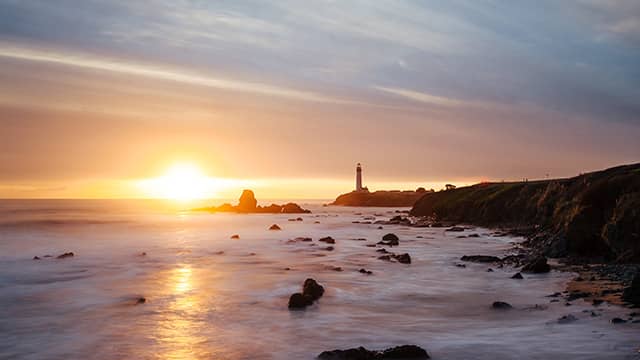 And before you know it, your second day is already coming to an end. Quick, get in your car and make your way to catch the sunset at Bean Hollow State Beach. As you wait for the sun to set, you'll be able to walk by the beach's signature rocky terrain and spot the tide pools filled with anemones, crab, sea urchins and other marine creatures.
End the day with seasonal farm-to-table fare
Drive seven minutes south from the hostel to grab fresh California dishes from Cascade Restaurant & Bar, located at neighboring resort Costanoa. Their menus are updated seasonally and include ingredients from all surrounding farms.
Day 3
Head back home on Highway 1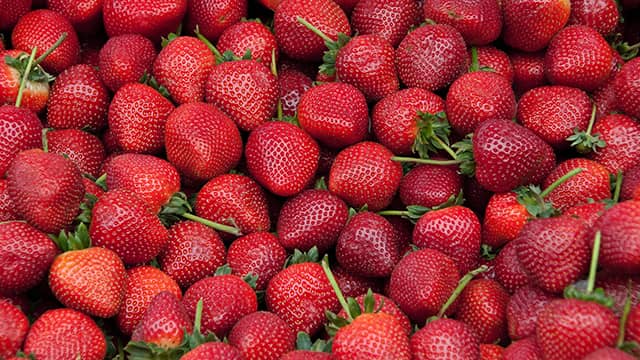 And just like that, your time at Pigeon Point Lighthouse has come to an end. Whether you're going back up north or south, there are plenty of coastal spots you can visit on Highway 1 before making your way home. If you're going up north, make sure to visit Half Moon Bay, a locals' favorite surfing spot with beloved seafood eateries like Barbara's Fishtrap and Sam's Chowder House. Or if you're heading back south, make sure to stop by Swanton Berry Farm's stand, which offers jams and scrumptious baked treats like strawberry shortcake, pie, scones and more.