It's finally time! After more than a year spent putting off traveling during the pandemic, we are so ready to get out and have some new adventures. And with cities (and HI USA hostels!) across the U.S. reopening safely to visitors, we're starting in our own backyard. Here's what we're the most excited about as we get ready for some serious post-pandemic travel.
1. Asking people where they're from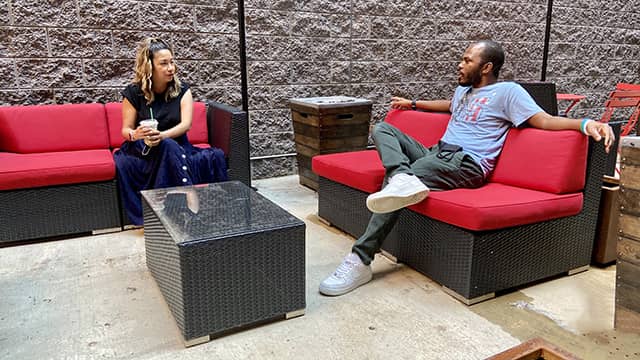 Chances are, most of the people you've come across in the last year were from your own state, town, or even household. It's a little thing, but we can't wait to start asking people where they're from again and getting surprising answers.
2. Being the new person locals get to meet
On the flip side, it's likely no one's asked you where you're from in a long time, either. Just the thought of the question, once so run of the mill for travelers, feels exhilarating now. Imagine having a chance to represent your hometown, country, or culture again; being that message in a bottle that locals are getting from another place when they've been stuck in lockdown for the last year, too.
3. Having chance encounters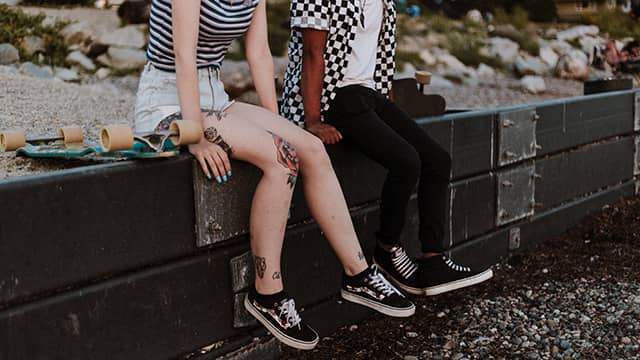 The dormmate who hails from the city you've always wanted to visit; the traveler in the lounge reading your favorite novel – you never know who you're going to meet in a hostel, or where a new friendship might take you.
4. Getting insider tips on what's new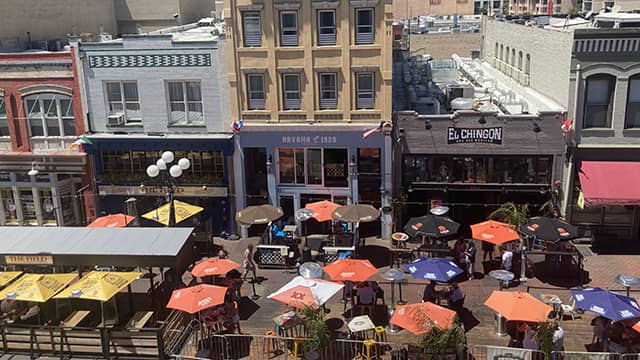 Who's got the inside info on which local bars have outdoor patios, which museums are open again, and which new pop-up eateries made the biggest splash in the past year? The staff at hostels. So don't be shy about asking the front desk staff what you should check out while you're in town. Not only do they know their cities inside and out, they'll be excited to tell you their favorite local businesses to support after a tough year.
5. Taking public transportation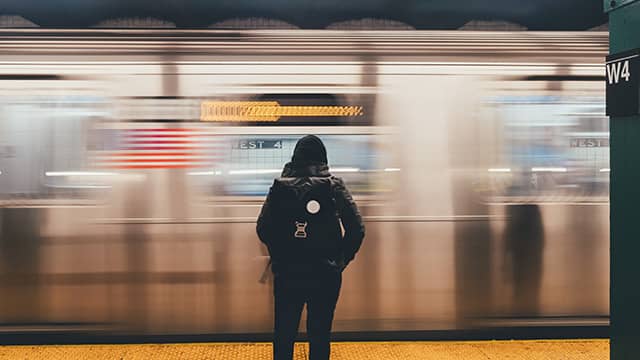 It's true: after spending so much time at home, even taking public transportation sounds exciting! And we have to admit, when it's in a new city, it actually can be pretty fun. Whether it's riding the bus down unfamiliar streets or learning the quirks of a new subway system, taking public transportation helps you get the lay of the land and feel a connection to a new city quickly.
6. Waking up in a new place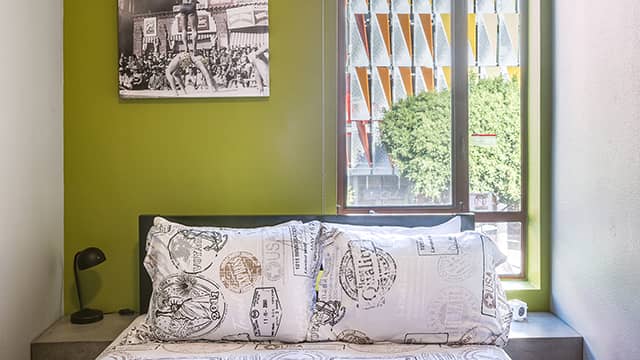 That first morning waking up in a new city is always thrilling, but many of us haven't had the experience in well over a year. Right now, we're dreaming of simply starting the day in a new place, in a different bed, with a different view out the window.
7. Ignoring the free Wi-Fi for a few days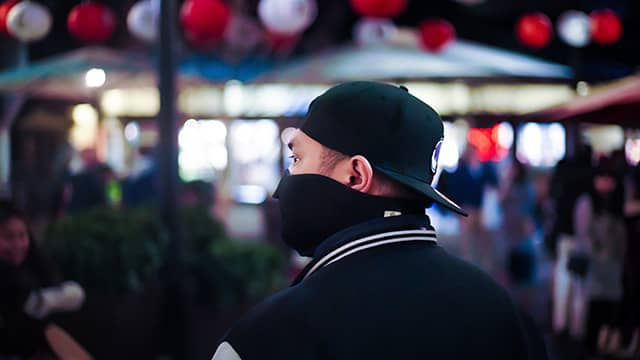 After endless Netflix binges and Zoom calls, a digital detox sounds like a dream come true. So while you'll find free Wi-Fi at HI USA hostels across the country, we wouldn't blame you for not using it. It's high time to ditch our screens and get out there exploring in person again.
8. Splurging on rescheduled festivals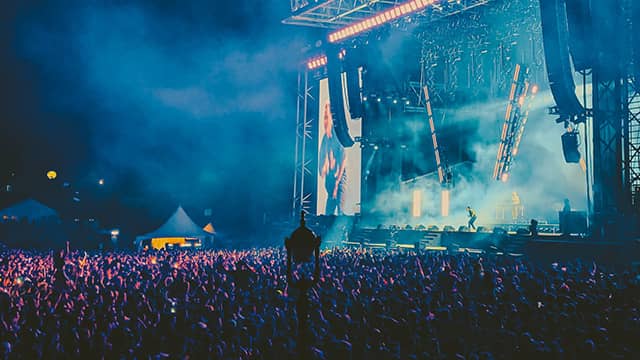 Outside Lands in San Francisco, Lollapalooza in Chicago, the Governor's Ball in NYC – the live festivals we missed last year will be back up and running in 2021. This year, we're taking the money we're saving by staying at hostels and splurging on multi-day festival passes.
9. Eating our favorite foods again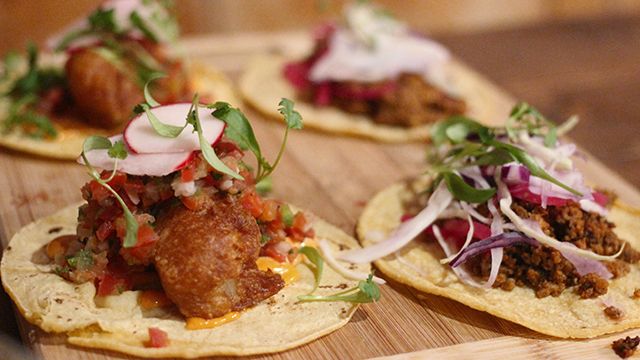 Burritos in San Francisco. Tacos in San Diego. Deep-dish pizza in Chicago, and bagels in NYC. Clam chowder in Boston, and just about every dish you can find off the Expo/Sepulveda lightrail stop in LA. We've missed our favorite local foods from all corners of the country, and we've got big plans to gorge ourselves in the next year.
10. Experiencing cities in transition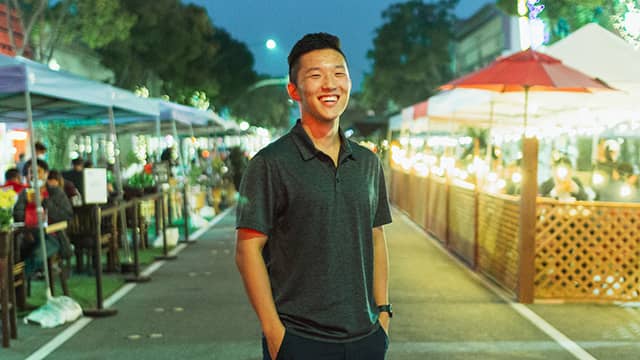 From the west coast to the east, U.S. cities have been adapting to pandemic restrictions, and opportunities, in creative ways. San Francisco has closed off many streets to vehicle traffic, turning much of the city over to pedestrians, cyclists, and outdoor revelers. In New York City, outdoor restaurant and bar seating has become increasingly common. And wherever you go, there's a feeling of excitement in the air, as cooped-up locals get out and reacquaint themselves with their neighbors and their cities.
This period, between the total lockdown of the early pandemic and whatever the "new normal" will be, is sure to be as unique as it is fleeting. The time to experience America's best cities as they never were before, and may never be again, is right now.
P.S.: While many of our hostels are open and ready for guests again, we're taking extra precautions to keep guests and staff safe. Hostelling may look a little different right now than what you're used to, but we still think it's the best way to travel!