Austin is an exceedingly active city. No matter the time of year, locals flock to the swimming holes, hiking trails, and rock walls within city limits to get some exercise, have a little fun, and enjoy the natural spaces around town. So next time you're in town, do as the locals do: get active and explore these outdoor activities in Austin.
1. Kayaking or stand-up paddle boarding on Lady Bird Lake
If you're hoping to do some kayaking or SUPing in Austin, you can't go wrong staying at lake-front HI Austin hostel. While there's no swimming allowed in Lady Bird Lake, its lack of motorized watercraft and current make it a great place to paddle, whether it's your first time or your hundredth. Rent a board or paddle at any one of several local rental companies and cruise to your heart's content.
2. Swimming in Barton Springs Pool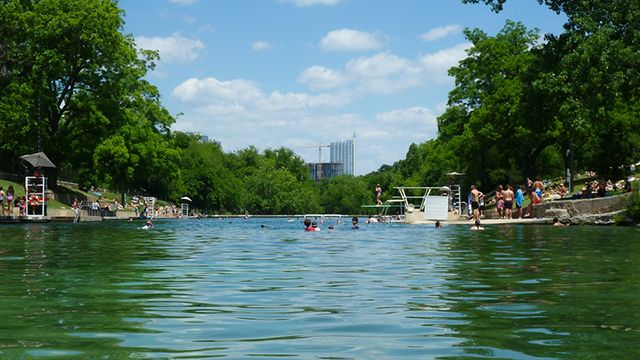 This isn't your average, run-of-the-mill swimming pool: Barton Springs Pool is a natural, spring-fed pool that stays a cool 68 degrees Fahrenheit all year 'round (and yes, it is open all year 'round). Participate in a frosty polar bear plunge in the winter or leap from the diving board all summer long to cool off in the intense Texas heat. The best part: you can enjoy a view of the city skyline beyond the grassy knolls and trees lining the pool.
3. Biking around the lake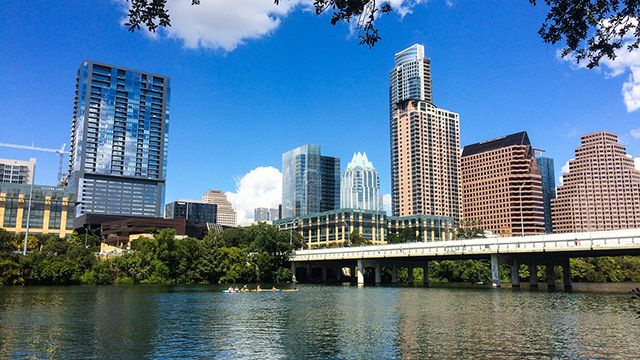 Prefer to see the city and enjoy the outdoors on two wheels? Then it might be time to get biking in Austin. Hop on a cycle and pedal along the Roy and Ann Butler Hike and Bike Trail. It's 10 miles long and runs along the north and south shores of Lady Bird Lake, crossing over the water twice to create a loop. The trail will take you through Zilker Park (where you can take a quick dip in Barton Creek) and past downtown so you can get a good feel for the city. Didn't bring your bike? There are several bike-share programs in Austin; one, city-owned BCycle, has a docking station  right across the street from HI Austin!
4. Playing all day in Zilker Park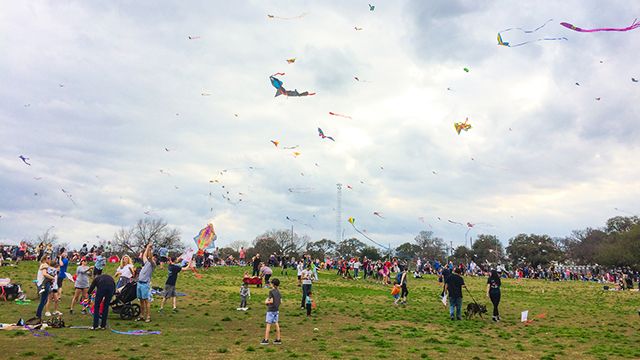 Grab a Frisbee, watch organized outdoor fitness classes, pet a dog, or just pack a picnic and enjoy the sunshine at this popular city park. There are events at the park year-round, from concerts, to the annual Kite Festival, to the popular Trail of Lights during the holidays, but it's always a nice place to play, relax, take a stroll, or just string up a hammock and soak in the sun. Tucked away in a nondescript corner of popular and sprawling Zilker Park is an 18-hole disc golf course if you fancy a round.
5. Hiking the Barton Creek Greenbelt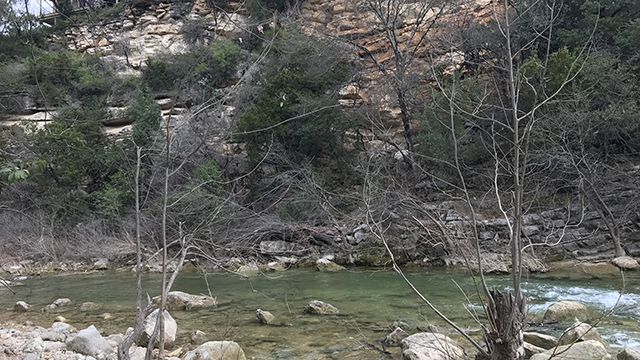 Everybody's favorite place to be on a balmy weekend, the Barton Creek Greenbelt is a great place to go hiking in Austin. In the spring and summer there's usually water flowing in Barton Creek, which offers a cool place to take a dip or soak your feet. There are over 12 miles of trails to explore, many of which are also open to mountain bikers. The trails are suited for all abilities, so lace up your boots and get hiking! Many of the city's most popular climbing walls are here, too, if you brought your harness and shoes.