With so many magical destinations along the California coast, it's quite easy to overlook some of the smaller ones for big cities like Los Angeles and San Francisco. But in the middle of these two metropolises, sitting alongside a bay on the rugged central coast, there's Monterey. There's more to the little beach town than Cannery Row and Big Little Lies filming locations, and whether you're looking for a good place to stop on your road trip along Highway 1, or a quick getaway from not-too-far-away, you'll find the right experience for you here. Take a look at just six reasons why you should visit Monterey if you're planning a trip to California.
1. The beaches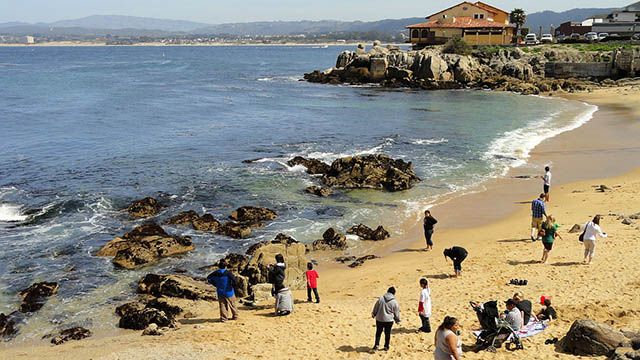 If you're on the coast, you've got to go to the beach. Some people are sunbathers and shell collectors, others are beach volley ball players and tide-poolers, and luckily there's a beach for all of them somewhere along the Monterey Bay. Choose Fort Ord Dunes State Park for a good sandy stretch with good scenery, Asilomar State Beach for tide-pooling, or the expansive Del Monte beach where you can toss a ball around or even rent a sea kayak for some in-the-water action.
2. The aquarium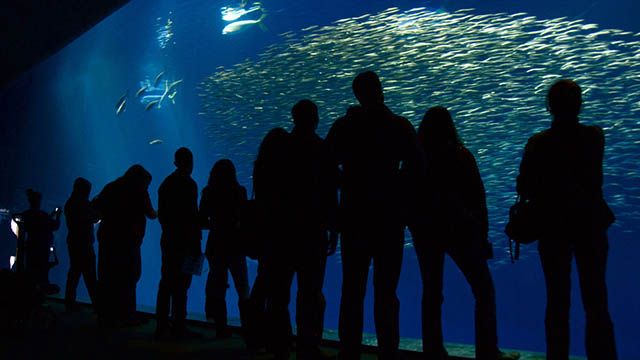 One of Monterey's greatest claims to fame is the Monterey Bay Aquarium, and rightly so. Along with the fact that it has many mesmerizing tanks of sea creatures to watch and admire, the aquarium is extra cool because of its research and conservation efforts: it was the first to exhibit a living kelp forest and the first to successfully care for a great white shark. This is an excellent place to spend a few fascinating hours, especially if it's too hot or rainy outside.
3. The wineries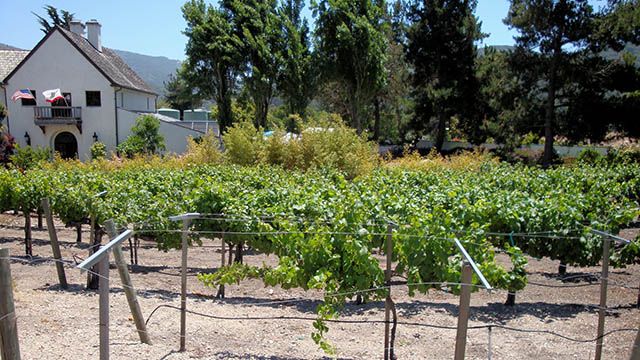 Sure, there's Napa and Sonoma counties for anyone who wants to sip and swirl California wines. But there's also Monterey, which has a long history as a wine-growing region and is the largest producer of pinot noir in the whole state. You can visit tasting rooms on Cannery Row and in downtown Monterey, or you can venture out to nearby Carmel and Salinas for wine tasting with a view.
4. The food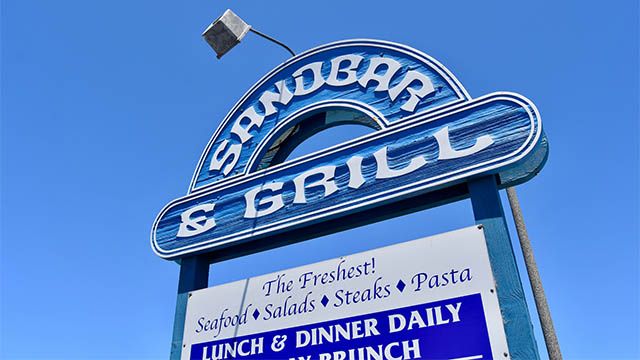 Like much of California, Monterey has a focus on farm-fresh and local food, so you can count on finding some pretty good eats, whether you're traveling on a budget or looking to splurge a little. There's an abundance of farmers' markets almost every day of the week (the largest is the Tuesday market downtown), and it's almost mandatory to make or eat something with artichokes because this is artichoke country. Otherwise, if you're here for the seafood, try the Sandbar & Grill on Wharf II, the less touristy version of Fisherman's Wharf where you'll find locals having their dinner.
5. The nature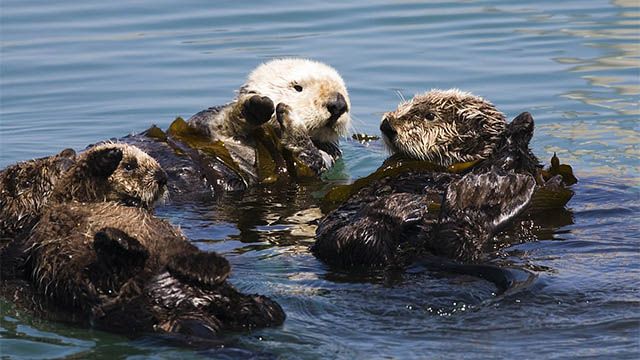 Otters and seals and whales, oh my! The Monterey Bay is rich in marine life, and from Cannery Row or the wharves you can see cute otters goofing around in a kelp forest or a big seal catching sun
on some rocks. From December through mid-April, you can see grey whales, dolphins, and killer whales migrating, while the rest of the year you might spy a humpback or blue whale breaching and slapping its tail in the glassy waters. For something a little different, visit the Monarch Grove Butterfly Sanctuary in Pacific Grove, where the butterflies gather every year from October to February on their way south to warmer climates.
6. HI Monterey hostel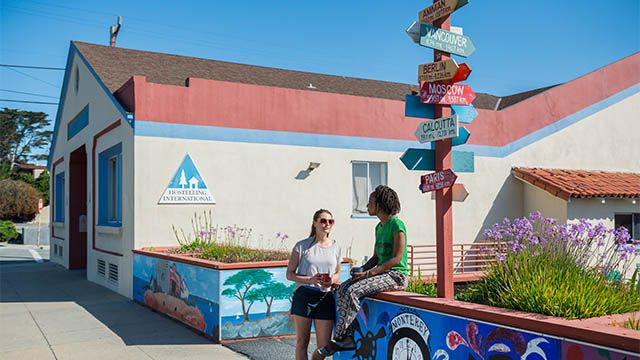 A stay at HI Monterey hostel is another excellent reason to visit this central coast town, if only for the free pancake breakfast and proximity to the beach and Cannery Row. Plus, the in-the-know staff can answer all the food, nature, aquarium, winery, and beach questions you might have to make the most of your Monterey experience.